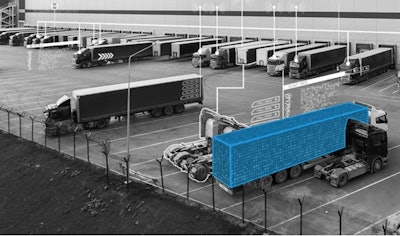 Zebra Technologies Corporation, a provider of rugged mobile computers, barcode scanners and printers enhanced with software and services for enterprise visibility, announced a new portfolio of location solutions for manufacturing, transportation and logistics.
The new portfolio, Zebra MotionWorks, automatically senses the location of assets and inventory using RFID technology.
Powered by Savanna, Zebra's data intelligence platform, MotionWorks can integrate operational and edge data from multiple sources — Ultra-Wideband (UWB), UHF RFID tags, Bluetooth Low Energy (BLE) beacons and cameras. The portfolio has options such as the MotionWorks Asset solution, the MotionWorks Material solution and the MotionWorks Yard solution.
MotionWorks Asset allows businesses to track and manage assets with detailed information about the location and condition.
MotionWorks Material helps manufacturers manage and automate the flow of material through integration with plant floor and enterprise resource planning (ERP) applications.
MotionWorks Yard facilitates the continuous flow of material and goods between transportation systems, distribution centers, and manufacturing plants to help ensure the right trailer arrives at the right door at the right time.
A North American retailer used MotionWorks Yard to reduce the average trailer check-in time by 80 percent, which reduced labor costs and dwell time while improving yard efficiency and conserving fuel costs, Zebra said.
As part of the MotionWorks announcement, Zebra introduced three new RFID fixed combination reader/antennas to track items as they travel into, through and out of a facility.