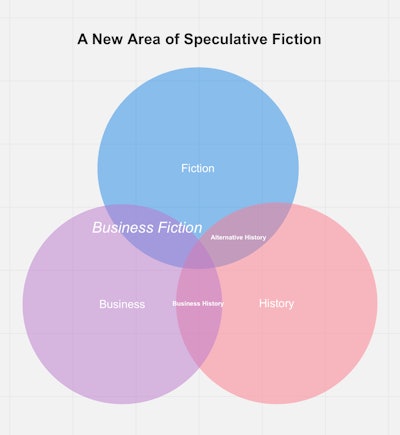 As a columnist for CCJ, I have accidentally invented a new genre of writing.
I claim it to be new because before starting this article I searched the Internet for the term: "Speculative business fiction."
Believe it or not, zero results.
This style writing is about real companies, universities and government organizations, with real futures. As a new writer of "Speculative Business Fiction" I will write about their collective fictional future possibilities.
This all came about because I wrote an article you will see in the near future. The companies involved are working on a possible deal that will change the future. The deal is not done. It exists only as speculate business fiction in the mind of Bob Rutherford and the words he puts into cyberspace.
As an industry advisor, I am often involved in helping companies speculate on their future – often in a future business partnership as is the case here. When you see a reference in my writing "this is a work of "Speculative Business Fiction" beware that the alternative was to change the names, but that would only lead to idle speculation of who the real companies are in the column.
I feel that would be unfair to my readers. Not writing about the future as it is happening is not an option. The more people speculating about a better future the easier it will be to build back better.