Trucking news and briefs for Monday, August 2, 2021: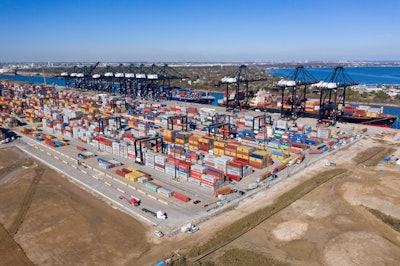 Port Houston reopens container terminals
Truck gate operations have resumed Thursday afternoon at Barbours Cut and Bayport Terminals, following resolution of computer hardware issues that closed both terminals to truck traffic for two and a half days.
"Extended gate times are planned through the weekend – or as long as needed – until business is caught up," Port Houston Executive Director Roger Guenther said.
Guenther expressed regret to customers and partners, including truckers, and appreciation for their patience while resolving the issue. Guenther said, "We will take a strong look to find what caused the problem, and measures will be put in place to help prevent it from happening again."
Container volume recorded a 39% increase over last June, Guenther told the commission in his staff report. Port Houston has handled containers totaling more than 1.6 million twenty-foot-equivalent units (TEU) at the midpoint of 2021, reflecting a 13% increase. Underscoring the constant increase in business, he noted "imports continue to pour into Houston as we continue to reach new record highs for gate moves and single vessel moves."
Dana partners with EV startup
Dana Incorporated and Switch Mobility Ltd., the electrified commercial vehicles company and subsidiary of commercial-vehicle manufacturer Ashok Leyland Ltd, have signed a strategic agreement.
Under the terms of the agreement, Dana will make a strategic investment in Switch Mobility and become a preferred supplier of electric drivetrain components for the company's e-bus and EV commercial vehicle offering, providing e-Axles, gearboxes, motors, inverters, software and controls and electronics cooling.
James Kamsickas, Dana Chairman and CEO, said light commercial vehicles and buses continue to present significant opportunities as they lead the commercial-vehicle segment's shift to fully electrified platforms. "We are pleased to extend our relationships with our long-standing customers, Ashok Leyland and Switch Mobility, as they continue to grow and implement their next-generation, road-proven technology that will enable a direct, positive impact on delivering sustainable urban e-mobility," he added.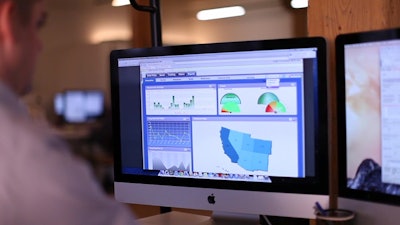 MGN Logistics acquires California-based niche freight brokerage
MGN Logistics, Inc, a provider of technology solutions in freight and transportation management, has acquired Republic Logistic Services, a California-based niche freight brokerage. The acquisition represents the most recent in a series by MGN to grow its freight management business and fuel adoption of its proprietary Transportation Management System (TMS).
"We are excited to expand our business to the West Coast," said Matthew Telesca, founder and CEO of MGN Logistics. "We have always had customers represented across the country, but finally, we will have a physical location on the West Coast. This should help service not only our existing customers, but also provide an enhanced technology platform for our new ones."
North Carolina-based driver shut down for numerous CDL violations
Jean Lafortune Jr., of North Carolina, has been effectively shut down by the Federal Motor Carrier Safety Administration following multiple CDL violations, among others.
On three occasions – Feb. 17, 2021, in Connecticut; March 4, 2021, in South Carolina; and March 10, 2021, in New York – the truck Lafortune was driving was stopped for unannounced roadside inspection. In every instance, state law enforcement officers discovered Lafortune did not possess a valid CDL and had no record-of-duty status.
Additionally, at each stop, officers found containers of alcoholic beverages in Lafortune's cab. Lafortune was also placed out-of-service at each stop.
During the inspection in New York, the officer additionally found several mechanical defects and placed the vehicle out-of-service.
In a blatant and egregious disregard of federal safety regulations – and of the safety of the motoring public – despite being placed out-of-service in three states in less than three weeks, FMCSA said, Lafortune continued illegally driving a truck in interstate commerce.
On July 9, 2021, while operating in Pennsylvania, Lafortune's truck became stuck while attempting to turn around on private property. The investigating state police officer again discovered Lafortune did not possess a valid CDL and had no record-of-duty-status, and Lafortune was again placed out-of-service. The truck he was operating was also placed out-of-service for several safety violations.
FMCSA served the imminent hazard out-of-service order on July 22.