Trucking news and briefs for Thursday, Aug. 26, 2021:
Traton-owned Navistar appoints new CEO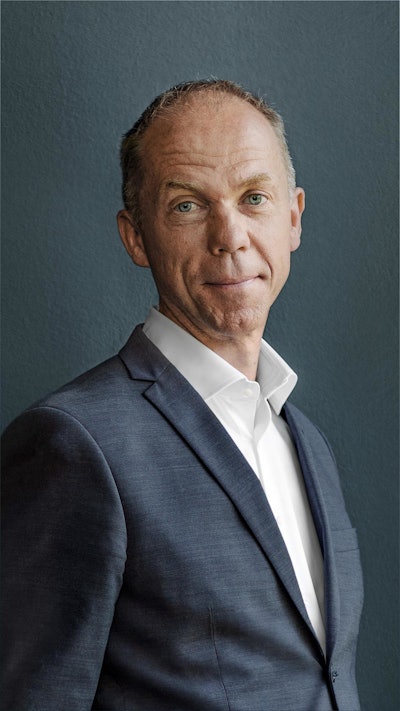 Mathias Carlbaum has been appointed Chief Executive Officer and President of Navistar International Corporation effective Sept. 1, succeeding Persio Lisboa, who has held the position since July 2020. The move marks the first significant management shake up since Navistar's merger with Traton SE, Volkswagen's heavy truck division, was approved last month.
Carlbaum most recently had been leading the post-merger management of Navistar on behalf of the Traton Group. Prior to that, he'd served in sales and management roles at Traton-owned Scania, including serving as Scania CV AB Executive Vice President Commercial Operations.
Lisboa will retire following a 35 year tenure with Navistar, including stints as COO and CEO.
"Mathias Carlbaum is an internationally experienced manager with the right skills and mindset to lead Navistar into this new era as part of Traton Group," said Traton SE CEO and member of Navistar's Board of Directors Matthias Gründler. "I am welcoming Mathias in his new responsibility. A great thanks goes to Persio Lisboa for his great support before, during and after the merger."
Navistar's Board of Directors also appointed an Executive Board, effective September 1, 2021, which, alongside CEO Carlbaum, will be made up of five other members. Walter Borst will continue as Chief Financial Officer until he transitions his role to Do Young Kim Jan. 1, 2022. Borst will continue to serve as a member of Navistar's Board of Directors thereafter. Do Young Kim had been the project lead for Traton's IPO and merger with Navistar.
Michael Grahe, formerly CTO of the Traton Group, will head Operations, which covers the areas of product development and procurement. Current President of Operations, Phil Christman, will remain at Navistar until March 2022 to oversee Mexico and Brazil, as well as transition related tasks and continue reporting to the CEO. Donna Dorsey will retain responsibility for People and Culture. Friedrich Baumann remains responsible for Sales, Marketing and Aftersales. Mark Hernandez will be appointed to the Executive Board, remaining responsible for Manufacturing.
OOIDA again rejects driver shortage claims, blames turnover and retention
Following a recent recommendation from the International Trade Administration calling on the U.S. Department of Commerce to address the truck driver shortage, the Owner-Operator Independent Drivers Association responded by rejecting the notion of a driver shortage and pointing to retention and driver turnover as the problem.
ITA's Advisory Committee on Supply Chain Competitiveness recently recommended that the Department of Commerce "take a leadership role to coordinate federal agencies to immediately address the driver shortage that threatens the effectiveness of the nation's critical supply chains."
OOIDA, in a letter to Commerce Secretary Gina Raimondo, pointed to Federal Motor Carrier Safety Administration estimates that more than 400,000 new CDLs are issued annually and emphasized that larger trucking companies routinely report turnover rates above 90%.
The group representing more than 150,000 owner-operators and truck drivers outlined several areas that regulators and lawmakers could address that would positively impact driver retention. These include increasing truck parking capacity, providing fair levels and methods of compensation, repealing the exemption that denies truckers guaranteed overtime pay, better driver training programs, and eliminating excessive detention time.
OOIDA also noted that FMCSA's Motor Carrier Safety Advisory Committee and its new Driver Advisory Subcommittee are working on formal recommendations related to the recruitment and retention of drivers. In the latest driver subcommittee meeting at the end of July, drivers in the group also talked about repealing to overtime exemption for truck drivers and more.
Pilot Freight Services partnering with expedited LTL carrier
Pilot Freight Services has formed a strategic partnership with American Linehaul Corporation to expand its middle-mile expedited LTL services, the companies announced recently.
The strategic partnership provides enhanced service levels and offerings for time-definite shipments and the growing volumes of e-commerce products no longer handled by traditional expedited LTL networks.
"Bringing the capabilities of these two companies together represents an excellent opportunity to expand capacity and provide a stabilizing influence to counter the volatility in the linehaul and expedited LTL markets today," said Zach Pollock, chief executive officer, Pilot Freight Services.
Operating as a separate entity under the American Linehaul name, ALC founders Enzo & Beth Vartuli will lead the partnership with their key management personnel. American Linehaul will continue to operate as a neutral linehaul provider for the freight forwarding community.
Pilot's full-mile operations continue to benefit from the healthy e-commerce growth within the heavy, bulky product categories. Through this transaction, these segments can meet growing demand free of third-party LTL carrier capacity and other constraints.