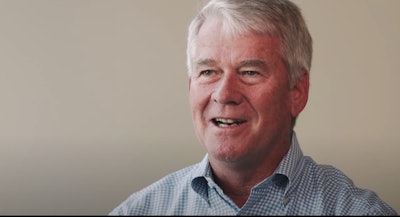 Joseph Cowan will step down as CEO of Cowan Systems at the end of the year, but will retain the title and role as Chairman of the Board of directors. Dennis Morgan will assume the role of Chief Executive Officer. 
The Cowan Systems (CCJ Top 250, No. 54) founder was one of only four office employees when the company got its start in February 1994, working alongside 35 drivers. Cowan has overseen exponential growth in the 28 years since and will close 2021 with more than 2,000 employees and 600 contractors. 
Joe has created an incredibly successful business and has provided many opportunities for growth," Morgan said.  "We are forever grateful for his entrepreneurial spirit, leadership and tireless work ethic.  He will continue to provide guidance and oversight as chairman of our company."
Morgan has been with the Cowan family since 1978, having held roles from CFO, the leader of its IT department and COO and, most recently, the President of Cowan Systems. 
Dan Evans will assume the role of President of Cowan Systems, overseeing the day-to-day operations of all the Cowan family businesses. Evans' career started in Dispatch in 1997 and he has served in many different roles over the years. In 1999 he grew into a Director role traveling around the country and opening many of the company's terminals in Virginia, Ohio and Indiana. 
He was promoted to vice president of sales and operations in 2003 where he helped grow and run some of the company's largest customer relationships.  As Cowan business expanded in 2008 he was offered a leadership position in its startup logistics division.  Most recently, in 2018, while still operating as President of Logistics, Evans took on the Chief Administrative Officer role for Cowan Systems, allowing him to work between IT, human resources, administration and sales teams.
"Dennis Morgan and Dan Evans have helped foster an environment that encourages hard work and rewards success.  We have a winning culture that enables people to grow," Cowan said.