Trucking news and briefs for Friday, April 9, 2021:
Autonomous truck developer Embark launches fleet partnership program
Autonomous trucking tech developer Embark has launched its Partner Development Program with Werner Enterprises, Mesilla Valley Transportation and Bison Transport.
The program brings Embark and trucking companies together to work on autonomous trucking technology that will improve speed and reliability for customers, as well as safety and work-flexibility for truck drivers.
Through the program, Embark aims to refine and scale the software and support services necessary to enable carriers to own and operate Embark-equipped OEM trucks on select U.S. freight lanes. At the core of Embark's offering to carriers is the Embark Driver, a per-mile software license that can safely navigate a carrier-owned, Embark-equipped OEM truck from its origin to destination.
In addition, Embark will provide carriers an autonomous fleet management product, Embark Guardian, that provides remote vehicle monitoring, dispatching, and access to real-time data such as weather and construction. Together, Embark Driver and Embark Guardian will enable carriers to deploy and manage a fleet of autonomous trucks within their existing networks. 
As part of the program, carriers will work alongside Embark to test and refine various facets of the overall operating model, including remote vehicle monitoring, vehicle maintenance procedures, teleoperations, AV dispatching rules and transfer hub logistics.
Lytx announces Driver, Coach of the Year recipients
Lytx on Thursday announced the recipients of its 2021 Driver and Coach of the Year awards, which honor the work of professional drivers and coaches currently utilizing the Lytx Driver Safety Program.
In the For-Hire Trucking category, truck driver Jan Quarnberg of Barney Trucking was named the Driver of the Year. Lytx says Quarnberg "takes great pride in his work as a professional truck driver for over 45 years." He has received numerous awards throughout his career, and he has never been involved in an accident nor had any driving violations during his 45-year career.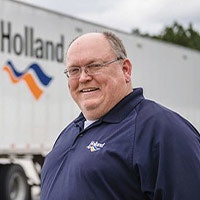 The second- and third-place finishers for the For-Hire Trucking Driver of the Year award were Jeff Christian of TransWood Inc., and Phillip Clifton of Transport America, respectively.
In the Private Trucking category, John Dansby with Honda Transportation U.S. (Ryder) was named the first-place winner. Dansby has driven more than 3 million miles over his 31-year career. He has been named Ryder's Driver of the Month on four separate occasions. Chase Cronan with Hill's Pet Nutrition was the second-place winner in the private fleet category, while Victor McQuillen of Performance Food Group finished third.
Lytx also recognized Buner "Herschel" Evnas of YRC as its overall 2021 Coach of the Year, along with the Coach of the Year in the For-Hire Trucking category. Evans has a flawless driving record with more than 3 million accident-free miles and numerous awards and accolades to his name, including the 2018 Commercial Vehicle Safety Alliance International Driver Excellence Award. He has also served as an America's Road Team Captain.
In addition to the for-hire and private trucking categories, Lytx also recognized winners of the Driver of the Year and Coach of the Year awards from clients across these categories: Government; Services and Utilities; Transit/Motor Coach; and Waste/Construction.
"We are delighted to celebrate these professionals for the extraordinary work they have done over the past year and throughout their careers, including an unwavering commitment to safety across the board," said Del Lisk, vice president of safety services at Lytx. "While Lytx remains devoted to helping our clients meet and surpass their safety goals, coaches and drivers like this year's winners are essential to making our safety program a success."
Nikola announces sales, service dealer network plans
Nikola Corporation announced Thursday its next step in establishing a nationwide plan for its Class 8 truck sales and service coverage.
Ryder in late 2016 inked a deal to serve as the exclusive distribution and maintenance provider for Nikola Motor, which unlocked Ryder's North American network of more than 800 service locations to lessors and owners of Nikola tractors, but that agreement was dissolved last May. 
In partnership with RIG360 Service Network, Nikola said it now plans to provide sales and service products to commercial customers at more than 65 RIG360 dealer locations throughout the Southeast, Midwest and Northeast regions of the U.S. 
In addition to providing service and maintenance for Nikola's complete portfolio of Class 8 trucks, this dealer association is intended to provide customers with a well-known and reputable sales and distribution channel to be established for Nikola battery-electric and fuel-cell electric trucks and ancillary products and services.
Interstate closure planned in Minnesota this weekend
Fleets sending drivers on or near I-694 and I-35W in the northern Twin Cities metro area will encounter several closures beginning Friday night, April 9.
Minnesota DOT crews will close westbound I-694 between I-35W and Long Lake Road in New Brighton beginning at 10 p.m. Friday through 5 a.m. Monday, April 12. The closure is needed for crews to replace a drainage pipe beneath the westbound lanes of I-694.
Westbound I-694 traffic will be detoured around the closure via southbound I-35W to westbound I-94.
Crews will also close three ramps as part of the project: northbound I-35W to westbound I-694; southbound I-35W to eastbound I-694; and County Road 96 to Southbound I-35W.
MnDOT is encouraging truck drivers to avoid the area and use alternate routes as much as possible this weekend.