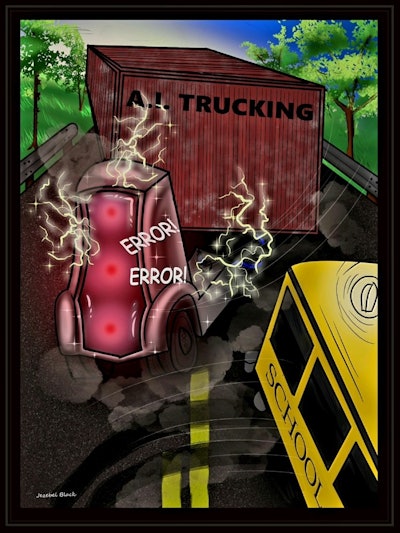 Many books have been written about the idea of under-promising and over-delivering. However, another group of business writers has adopted the over-promising and over-delivering concept, which has caused issues in American business systems. As a follower of W. Edwards Deming, I hear his words reminding me, "Management is prediction."
How can one manage a business when vendors play games with delivery dates and other factors? For example, if a vendor says delivery is on Friday at 5 p.m. but delivers on Wednesday, it can cause significant problems if arrangements have been made based on the original delivery window.
In the early 1970s, while working in Cummins Engine Company's Fleetguard Filter Division, I learned two systems that should be adopted as a national policy: the WAG, taking a Wild Ass Guess and hoping for the best possible outcome, and the SWAG, a Scientific Wild Ass Guess using assorted and various computer tools, which may give a better outcome than WAG.
Knowing one can beat a promise when one makes the commitment is counterproductive. Rather than make a false promise, be honest. It makes planning so much easier. When you don't have a clue, speak up and say so.
The transportation sector is an example of an industry that may be over-promising and under-delivering on the concept of putting autonomous vehicles on the nation's open highways. With today's infrastructure, it's as if a dingy is setting sail on a rough sea; it is a dangerous idea.
While I support autonomous vehicles of all kinds it makes more sense to start by perfecting autonomous vehicles in controlled environments like warehouses and secure ports. Using locations with restricted public access rather than open highways where there are more risks involved is a better alternative. Considering the general public's safety, especially young drivers, is essential.
In my world, an attack on an American military convoy would never result in American casualties because there would be no American onboard those vehicles.
I believe the trucking industry has driven down the autonomous vehicle path for over-the-road vehicles because our industry is as divided and mismanaged as the entire nation is today. I'm not being negative, but democracy and free enterprise are inherently messy.
The trucking industry is similar to Congress in that there are two significant groups: OOIDA, which is like the House of Representatives, and the American Trucking Associations (ATA), which is like the Senate.
The trucking industry also has entrepreneurs who act as lobbyists trying to disrupt the transportation and logistics sectors for fun and profit. And, of course, we always have the status quo folks representing short-sighted management, which I and my associates often affectionately referred to as bean counters and ink drinkers. Fighting change, stymieing progress, and worrying about the effect on future profits for the current quarter are in their job description.
To do their job they ask questions such as, "If we adopt Bob Rutherford's Predictive Maintenance Manifesto, what will that do to our millions of dollars in parts sales?"; "A fifty-dollar fan clutch sensor wired into the truck's telematics system could cost us millions of dollars in remanufactured fan clutches sales."
"What to do," is their lament.
If we adopt Bob Rutherford's idea to use the spread axle configuration to prevent decapitations of the motoring public, "What kind of government regulations and expenses are involved in saving silly people who don't pay attention and can't see a 53-foot trailer?"
This column is where truck drivers came up with this simple solution after reading my Rube Goldberg solution to the underride problem.
An industry with a culture and history beginning in the 1920s of accepting system failures, parts failures and side-of-the-road breakdowns as normal everyday occurrences to be dealt with by, of all things, the breakdown department, should not be the first place to try and perfect autonomous trucks.
In other words, an industry with one of its major sources of income based on parts sales and labor sales that occur outside of the vehicle warranty is not the place to experiment with autonomous vehicles.