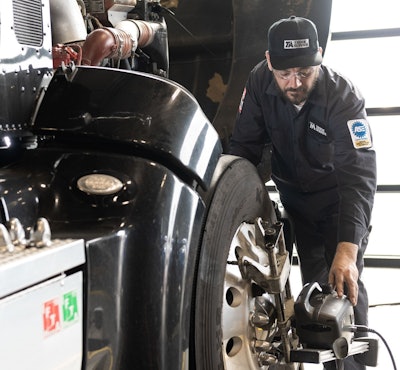 Trucking news and briefs for Tuesday, April 27, 2021:
Trimble and TravelCenters of America integrate maintenance software capabilities
TravelCenters of America and Trimble on Monday announced a software integration, which the companies claim will offer a more convenient and more efficient way for major fleet companies to receive truck maintenance. Fleets tracking their needed repairs and maintenance in Trimble's TMT Fleet Maintenance software will now be able to leverage an add-on module to connect and schedule their work order with TA Truck Service.
The new direct connection enables a more seamless collaboration between fleets and the nearly 250 TA Truck Service Centers, allowing fleets to more easily schedule maintenance, track and record service status, access parts and labor records and create invoices. Managing the connectivity through TMT Fleet Maintenance can also help eliminate duplicate data entry, result in fewer data entry errors and provide a more accurate and complete track record of maintenance over the entire lifecycle of a fleet's equipment. The module extends Trimble's ability to manage outsourced repairs by facilitating communication between fleet maintenance personnel and TA service locations with respect to scheduling and approval of repair work.
Rand McNally updates Road Atlas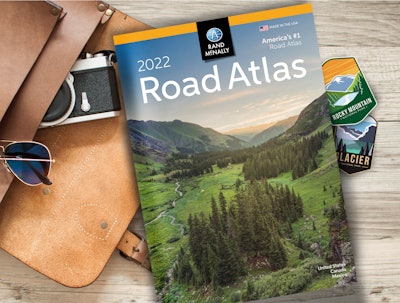 Rand McNally on Monday released a new edition of its Road Atlas.
Rand McNally cartographers evaluate areas annually that may benefit from additional mapping – including expanding metro areas – as well as document changes to roads and new points of interest. The 98th edition of the Road Atlas includes thousands of updates including updating maps of Massachusetts and Vermont to reflect mileage-based exit numbers; reviewing all U.S. county boundaries and updating them via the most recent U.S. Census data; and adding various new points of interest such as the UBS Arena, currently under construction, the new home of the New York Islanders hockey team.