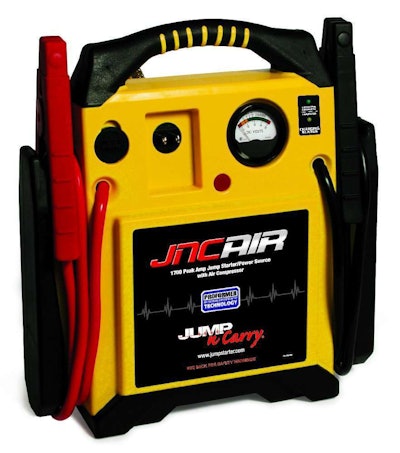 Clore's JNCAIR 1,700-amp jump starter from Jump-N-Carry features a Clore brand battery built to deliver high peak amps, added cranking power and more jumps per charge.
Its extra heavy-duty polyethylene case helps withstand tough work environments, while its Industrial-grade Hot Jaw clamps help penetrate corroded battery terminals.
The JNCAIR also features an integrated Air Delivery System equipped with a 12-foot air hose, a built-in air pressure gauge, a built-in charger and 68-inch cables.
Clore also offers the Solar HT1224 12/24V mobile commercial jump starter. For more information, go to www.cloreautomotive.com.