Diesel Laptops, a distributor for commercial truck diesel diagnostic software and hardware, has launched new Remote Programming Kits, rental kits offered exclusively through the company to fleet managers, shop owners, mechanics, enthusiasts and other truck owners in need of quick, one-time solutions to atypical situations. As an example, the company offered the situation of a shop owner who typically works on Cummins engines but has a need to program an Isuzu injector.
Previously, such an owner might need to either "buy expensive software for a one-time use or simply turn business away," the company says. "With the release of Remote Programming Kits, they can now rent a kit and allow a Diesel Laptop certified technician remote access the machine and perform the necessary services."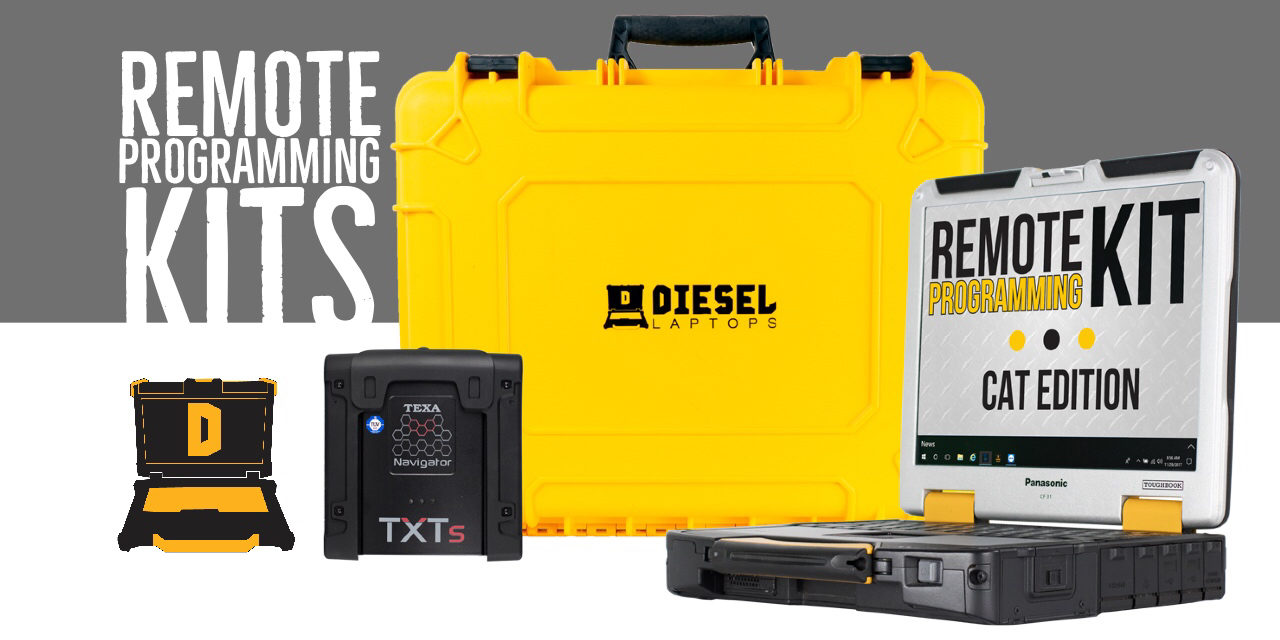 How the kits work, as outlined by the company:
The Remote Programming Kit is sent via second-day air (an additional $100 gets next-day air).
Once arrived, contact our technical support department.
Connect the hardware to the engine ECM directly with the provided bypass cables.
A Diesel Laptops certified technician for your engine make will then remote-access the machine and perform the necessary services.
A UPS return label comes with the kit for return to the company.
According to Diesel Laptops President Tyler Robertson, "It is virtually impossible for one shop to have every piece of diagnostic equipment available for every situation. On top of that, a lot of OEMs will only allow factory trained technicians to perform certain programming repairs. This solution solves all those problems," also holding potential for truck/fleet owners without necessary programming software or expertise.