Trucking news and briefs for Wednesday, Feb. 17, 2021:
States given flexibility to further extend CDL, med cert expirations
In addition to extending the COVID-related hours of service waiver through the end of May, the Federal Motor Carrier Safety Administration is also extending the period for which states can choose to extend the validity of CDLs and CLPs through May 31. The waiver was set to expire Feb. 28.
The agency says many truck drivers have been unable to renew their CDLs or CLPs or provide medical certificates to their states due to staffing issues at state driver licensing agencies. Drivers have also been unable to make appointments for physical exams to obtain their medical certificate, FMCSA adds.
The extended waiver now permits but does not require states to extend the validity of CDLs and CLPs due for renewal since March 1, 2020. It also waives the requirement that drivers have a medical exam and certification, provided they have proof of a valid medical certification and any required medical variance issued for a period of 90 days or longer and expired on or after Dec. 1, 2020.
Daimler Trucks announces new leadership
Daimler Truck AG has appointed John O'Leary as the next president and CEO of Daimler Trucks North America with its brands Freightliner Trucks, Western Star Trucks, Thomas Built Buses, Freightliner Custom Chassis and Detroit Diesel.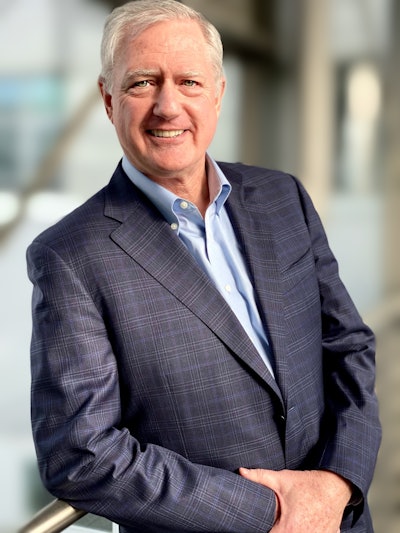 Effective April 1, O'Leary follows Roger Nielsen, who will retire effective April 30 after 35 years in the company and the last four years as its president and CEO.
O'Leary started at DTNA with Freightliner in 2000. After establishing internal transformation processes, he led the U.S. school bus business as the president and CEO of Thomas Built. From 2010, O´Leary was the senior vice president for the aftermarket business before becoming the CFO of DTNA in 2012 under then-president Martin Daum (2009-2017) and Nielsen (2017 to 2020).
Since September 2020, O'Leary has been the Chief Transformation Officer for Mercedes-Benz Trucks in Germany, laying the foundation for its transformation and profitability improvement. In this role he also led the Mercedes-Benz Truck organization until this month.
"John O'Leary has more than 20 years of experience at DTNA and knows the North American commercial vehicle business like no other," says Martin Daum, President and CEO of Daimler Truck AG and Member of the Board of Management Daimler AG. "As CFO of DTNA and lately as Chief Transformation Officer of Mercedes-Benz Trucks he has proven that his experience and knowledge make him just the right person to successfully lead DTNA into the future."
Bridgestone increasing tire prices
Bridgestone announced this week it will increase prices up to 8% across its full portfolio of Bridgestone brand commercial truck tires and Bandag retreading in the U.S. and Canada. The new pricing will take effect April 1.
The price adjustment "is a necessary step as Bridgestone continues to manage increased business costs including escalating transportation and raw material costs that are forecast to continue into the second half of the year," the company says.