Trucking news and briefs for Thursday, June 30, 2022:
Police: Suspected driver in Texas human smuggling operation 'very high on meth'
Authorities have arrested three men in connection with Monday's discovery of numerous bodies found in a tractor-trailer abandoned on a remote road in San Antonio, Texas.
Monday evening, authorities were alerted to an abandoned tractor-trailer and arrived to find 46 people deceased inside the trailer, along with 16 others who were sent to hospitals. The number of deaths has since risen to 53, as seven people who were found alive in the sweltering trailer have since died at area hospitals, according to reports.
The San Antonio Express-News reports that the suspected driver, Homero Zamorano, 45, was taken into custody in a field near where the tractor-trailer was abandoned. An unnamed police officer told the Express-News that Zamorano "was very high on meth when he was arrested" and had to be taken to the hospital.
Investigators reportedly also traced the truck's registration to a residence in San Antonio and detained two men from Mexico -- Juan Francisco D'Luna-Bilbao and Juan Claudio D'Luna-Mendez -- for possession of weapons.
Ashley C. Hoff, United States Attorney for the Western District of Texas, confirmed in a statement that the people in the trailer were apparent victims of human smuggling.
"San Antonio first responders and law enforcement discovered a tragic and disturbing scene [Monday] evening on the southwest side of San Antonio," Hoff said. "Dozens of immigrants were found dead or incapacitated in and around a tractor-trailer with over a dozen others hospitalized in critical condition. All were the apparent victims of human smugglers indifferent to the well-being of human life. The South Texas heat is brutal this time of year, especially given the recent record-high temperatures. We will continue to work with the Homeland Security Investigations and the local responders to identify and bring those who were responsible for this tragedy to justice."
FMCSA renews Prime's pre-CDL waiver
The Federal Motor Carrier Safety Administration announced it has renewed Prime Inc.'s (CCJ Top 250, No. 15) exemption that allows drivers who have passed their CDL skills test but not yet returned home to obtain their CDL to drive in team operations.
The waiver still requires a CDL holder in the truck with the commercial learner's permit holder, but not necessarily in the passenger seat while they are driving. The exemption is effective through June 27, 2027.
Prime first requested the waiver in December 2016, and FMCSA granted the exemption in June 2017. The fleet requested the renewal for 10 years, but by statute, FMCSA may only grant the renewal for a maximum of five years.
In its renewal request, Prime said it has not discovered any safety issues while operating under the exemption and that it will continue to monitor its safety data. The company added that its "lead seat" trainers commonly own their trucks and are therefore interested in ensuring that the CLP holder operates the truck safely. In addition, Prime said that once its CLP holders have passed the CDL skills test, they continue into their second phase of training, in which they typically log more than 30,000 miles before becoming a solo driver.
Prime is one of several companies that have received similar exemptions, including C.R. England, CRST and more.
Hyzon adds Yadon to leadership team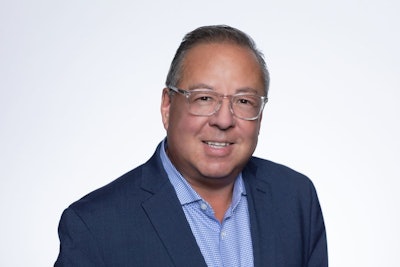 Hydrogen fuel cell truck maker Hyzon Motors Inc. announced Wednesday that Shawn Yadon has been appointed President, Commerical, effective July 1, 2022. Yadon has most recently served as CEO of the California Trucking Association.
With Hyzon, Yadon will be responsible for commercialization of the North American market while supporting Hyzon's strategic position of the production and sales of its hydrogen fuel cell vehicles.
Yadon has served as CTA's CEO since 2014. In that role, he has been an industry strategist, thought leader and ambassador for the trucking industry across the U.S., working directly with state legislators and regulators in California and beyond, the U.S. Congress, the Federal Motor Carrier Safety Administration (FMCSA), as well as the commercial trucking industry throughout the country as an industry leader and advocate.
Prior to his role at CTA, Yadon was the vice president of corporate affairs in the office of the CEO at Copart, Inc. (CPRT), a worldwide online remarketing leader with sales of over two million vehicles per year. Yadon spent seven-and-a-half years at Copart, and during his time there, also served as the company's principal government affairs officer.
"I look forward to leading Hyzon Motors' commercial activities and advocating at all levels alongside the trucking industry for the governmental support, commitment and investments necessary for Hyzon to optimize the deployment and delivery of cutting edge zero emission commercial vehicles in addition to essential hydrogen infrastructure requirements," Yadon said.
Saia opens two new Georgia locations
Saia Inc. (CCJ Top 250, No. 20) announced Monday that Saia LTL Freight has opened two new terminals in Georgia -- one in Macon and another in Valdosta -- as the company fills in geography within the state, getting closer to customers located along the I-75 corridor south of Atlanta.
"Since the end of last year, we've been working to add capacity to our network in Georgia," said Saia Vice President of Operations, East, Jared Mull. "These two new facilities, coupled with the terminal we opened in Calhoun in December, supports our strategy of expansion within markets where we've long had a strong presence and customer base, but needed to improve efficiencies, shorten transit times and offer more flexibility when it comes to same-day shipping requests."
While Saia is expanding into new service areas like West Virginia, it also continues to grow across its legacy markets. Beyond these terminal openings in Georgia, the carrier opened two new terminals in La Salle and Rockford, Illinois this spring.
Highway Transport opens new Chicago facility
Bulk chemical hauler Highway Transport has opened an $11 million flagship service center located in Chicago and serving as a Midwest hub for its current and growing customers across the U.S. and Canada.
The Chicago Service Center will continue to serve as a central hub for Highway Transport tanker trucks and professional tanker drivers as they safely transport chemicals for companies across the country. Located in Clarius Business Park in Channahon, Illinois, the facility is one of more than 20 Highway Transport Service Centers in the United States, serving 49 states and Canada.
Employing on-site team members and professional truck drivers, the Chicago Service Center is expected to add approximately 70 new employees in the coming years. Team members and drivers located there will coordinate logistics, technology, cleaning processes and other critical operations on-site.
The facility includes parking for tanker trucks from the company's fleet of more than 465 trucks and 900-plus stainless-steel tanker trailers.
The 17,730-square-foot service center located on nearly 23 acres doubles the size of Highway Transport's previous leased facility in Joliet where it operated for two decades.