Trucking news and briefs for Thursday, Feb. 9, 2023:
One Plus ELD revoked from FMCSA registry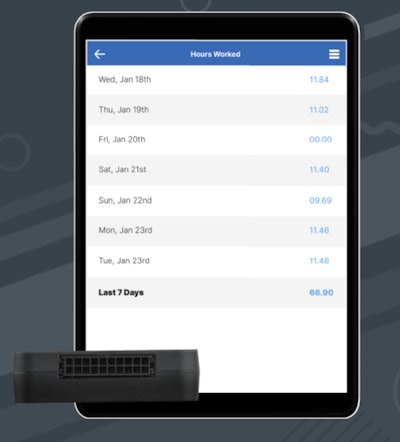 For the third time in the last two weeks, the Federal Motor Carrier Safety Administration has revoked the certification of an electronic logging device from its list of certified devices.
The One Plus ELD, now known as 1 PL Logs, has been placed on the Revoked Devices list for failing to meet the minimum technical requirements for ELDs. Last week, two devices – the ELD ONE and the Nationwide ELD – were added to the Revoked Devices list for also failing to meet minimum requirements.
Drivers are required to stop using the revoked device and revert to paper logs or logging software to record required hours of service data.
Carriers and drivers who continue to use the device beyond April 10 will be in violation of the "No record of duty status" regulation, and drivers could be placed out of service.
If One Plus corrects what caused its device to fall out of compliance, FMCSA will place the device back on the list of registered devices. However, FMCSA strongly encourages motor carriers to stop using the device and replace it with a registered ELD to avoid compliance issues in the event that the device's deficiencies are not addressed in time.
[Related: FMCSA revokes another ELD certification]
ATA's Horvath named to FMCSA's Motor Carrier Safety Advisory Committee
Dan Horvath, vice president of safety policy for the American Trucking Associations, was named this week to the Federal Motor Carrier Safety Administration's Motor Carrier Safety Advisory Committee.
"The MCSAC has played a critical role in shaping FMCSA's efforts to improve highway safety," Horvath said. "I'm honored to be named to this committee and look forward to continuing its important work."
Originally chartered in 2006, the 17 members of the committee represent industry stakeholders, law enforcement, labor and advocacy groups and provide advice and recommendations to the FMCSA administrator on motor carrier safety programs and motor carrier safety regulations.
"Dan is not just an expert on trucking and highway safety, he is a passionate advocate for the industry and our mission to reduce highway fatalities," said ATA President and CEO Chris Spear. "FMCSA and the MCSAC – and by extension the driving public – will benefit greatly from his expertise."