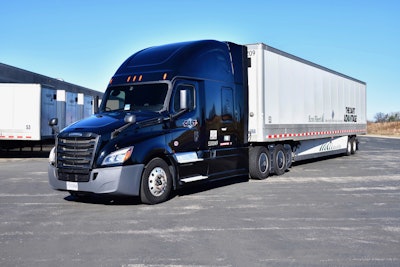 Trucking technology news and briefs for the week of April 12, 2021:
Luma Brighter Learning added a new interactive content creation tool to its Luma eNugget Learning Management System (LMS) used by motor carriers for driver orientation and training.
The Luma eNugget LMS comes with nearly 700 training content modules, referred to as eNuggets, that fleets can already customize for a variety of training needs. With the new interactive templates, Luma's trucking clients are able to quickly create new modules and embed interactive, game-based content.
Currently, the LMS has several types of templates and Luma will be releasing new templates each month.
Other LMS platforms that allow for customization typically require users to upload files from additional software packages, like Adobe Captivate or Lectora, Luma said. This can be costly, cumbersome to learn and implement.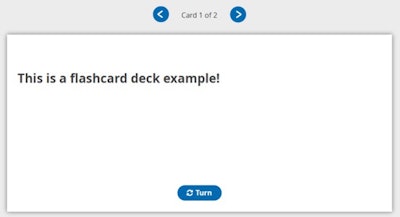 Luma already creates game-based, interactive eNuggets for its clients, "but why not give the power to our clients to create these same experiences for their drivers without having to purchase and learn additional software?" said Dr. Gina Anderson, chief executive of Luma. "This is something that our clients have asked for, and we have delivered."
[Related: Payne Trucking digitally trains drivers during pandemic]
Executives from Dart Transit shared how they use the Luma training platform on Tuesday, April 13, in a webinar hosted by Workhound. Eagan, Minn.-based Dart Transit operates more than 1,600 tractors and has been using the Luma eNugget LMS since late 2019.
Gary Falldin, Dart vice president of safety, security and driver onboarding, said the platform has enabled the fleet to compress in-person driver orientation training program from three days to one and give drivers monthly, annual and custom online training assignments.
Falldin talked about how Dart can customize training content with Luma's design tools. "There are always tweaks we do on training because things change over time," he said, noting that to change or develop new content is "very quick and easy."
Guaranteed visibility
FourKites, a supply chain visibility platform, rolled out a new Tracking Quality Guarantee for every mode of transportation.
For truckload shipments, FourKites guarantees that it will identify unassigned shipments and shipments with bad appointment times at least 90% of the time and identify more than 90% of late shipments prior to arrival.
For LTL shipments, FourKites will identify unassigned shipments at least 90% of the time and outperform the ETAs of carriers more than 90% of the time. FourKites provides its customers with a shipment ETA within a 4-hour window.
FourKites has more than 500 customers worldwide and a tracking network with more than 2 million active shipments each day.
Maven integrates workflow with McLeod
Maven Machines integrated the workflow of its fleet management and telematics platform with McLeod Software's LoadMaster transportation management system (TMS). Maven's workflow product has a Trip Viewer fleet management portal and accompanying mobile driver app. Managers use the portal to view real-time data and map updates, and drivers use the workflow app in combination with Maven's fleet management and ELD system.
Telehealth provider expands in trucking
National telehealth provider MeMD partnered with the Healthy Transportation Foundation (HTF) whereby HTF member companies are able to sign on for driver telehealth solutions that include MeMD's Urgent Care and Virtual Primary Care solutions.
With Urgent Care, drivers have 24/7 access to high-quality medical care for common illnesses and injuries via computer, mobile app or phone – including nights, weekends and holidays.
Samsung's new Galaxy A smartphones
Samsung released the 2021 Galaxy A series smartphone devices that have core features for transportation and logistics companies. The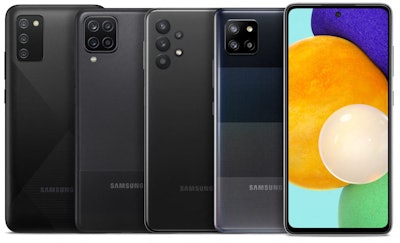 new A series comes with 5G connectivity, Samsung's Knox platform for security, IP67 certification for dust and water resistance, and features for scanning and tracking packages. The new lineup includes the Galaxy A52 5G, A42 5G, A32 5G, A12 and A02s.
Omnitracs Sylectus sees record growth
The Omnitracs Sylectus transportation management software (TMS) system recorded a 44% year-over-year load growth rate, among the highest in its 19-year history. The company attributes the growth to its customers in the expedite market diversifying their businesses during the pandemic.
Small and medium-sized fleets use the Sylectus platform for compliance, order entry, dispatch, trip management, and telematics. The TMS is connected to the Omnitracs Sylectus Alliance load board where users connect with other Alliance carriers to find available loads and trucks and seamlessly track shipments.