Trucking news and briefs for Thursday, April 13, 2023:
ATRI report offers insight into driver-facing camera adoption
The American Transportation Research Institute (ATRI) on Wednesday released a new report that investigates trucking industry attitudes and concerns when it comes to driver-facing and road-facing cameras (DFCs/RFCs).
The research hoped to better understand truck driver issues and perceptions associated with the use of DFCs, and to understand DFCs' role in claims and litigation processes.
It identified points of consensus and potential compromise on in-cab camera systems and policies among truck drivers, motor carriers, legal experts and insurers. Based on the analysis, the report proposes strategies for expanding both driver approval and camera utilization with an eye to improve safety, privacy, litigation and insurance risk management.
Driver approval of driver-facing cameras tends to be low -- just 2.24 on a 0-to-10 scale among 650 current users from across the industry, ATRI found. Low scores are driven in part by limited experience, confusion over the variety of camera systems, unclear carrier policies, and strong concerns about privacy.
Privacy was drivers' biggest concern with DFCs in ATRI's research. Drivers who have never used DFCs had the most negative opinion of the technology, and drivers who currently use DFCs were more than twice as likely as non-users to positively rate DFC privacy benefits. Still, drivers who currently use DFCs rated the systems just 1.73 for privacy on a 0-to-10 scale, with drivers who never used DFCs rating them 0.78 for privacy.
Nevertheless, the report identified specific carrier policies and driver management approaches that lead to higher driver ratings. Overall driver approval of driver-facing cameras increased by 87% when carriers used video footage for specific proactive safety measures, the research found. ATRI also found that direct DFC experience does have a positive impact on approval, with current users of DFCs rating the systems more than twice as high as drivers who have never used them.
Additional analyses focused on insurance and litigation considerations for in-cab cameras. Experts in both fields expressed preference for event-based driver-facing cameras over continuously recording cameras, and they concurred with drivers that primary video footage access should be limited to safety managers as much as possible.
"Driver-facing cameras are an important safety tool for carriers, but they must be managed carefully in order to leverage benefits with drivers, insurers and attorneys," said Jerry Sigmon Jr., Chief Operating Officer for Cargo Transporters Inc. "ATRI's research on in-cab cameras provides an important blueprint for both carriers using these technologies as well as carriers still contemplating the investment."
NFI expands SoCal Class 8 electric fleet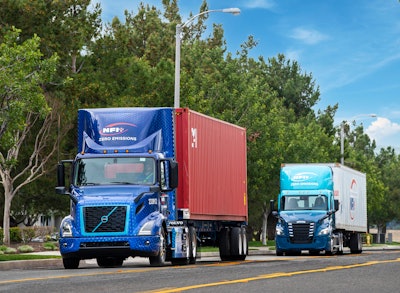 NFI (CCJ Top 250, No. 23) is expanding its fleet of Class 8 battery-electric trucks (BETs) in Southern California as part of the Joint Electric Truck Scaling Initiative (JETSI) project.
Under the project, which is designed to show that fleets can successfully scale their BET fleets, NFI will deploy and operate 30 electric Freightliner eCascadias and 20 Volvo VNR Electric trucks from its Ontario, California, warehouse facility to support its dedicated port drayage services for customers spanning from manufacturing to retail.
NFI has taken delivery of the first 15 of its Class 8 BETs funded through the project, with the remaining ordered trucks set to be delivered by the end of June 2023.
"NFI has worked closely with its OEM partners – Volvo Trucks and Daimler Truck – during the last several years to put battery-electric trucks to the test on our routes across Southern California," said Sid Brown, CEO, NFI. "Through the JETSI project and other innovative fleet electrification efforts, we are excited to apply our early learnings and both lead the industry and accelerate progress toward achieving our sustainability goals. By the end of this year, we will have 100 Class 8 battery-electric trucks dedicated to port drayage, bringing cleaner air to the communities in which we operate."
Through its participation in multiple freight electrification projects, NFI has gained insight into which routes are optimal for BETs, based on the number of stops, topography, traffic patterns, freight being transported, and more. In addition, NFI has collaborated with Volvo Trucks North America and Daimler Truck North America to configure its trucks based on its operational needs, as well as train its drivers on how to extend power in the battery and how to maximize regenerative braking benefits.
To install the charging infrastructure needed to support its growing BET fleet, NFI is working closely with Southern California Edison, Electrify Commercial, and the city of Ontario to upgrade the facility's power supply and install 19 350kW power cabinets, which have 38 electric vehicle charger dispensers.
NFI's Ontario charging infrastructure is anticipated to be installed and energized by the end of 2023. In the meantime, NFI will temporarily operate its BETs from its Chino facility, which contains high-powered charging infrastructure from earlier projects.
NMFTA names new COO
The National Motor Freight Traffic Association (NMFTA) has named Ray West the organization's new chief operating officer.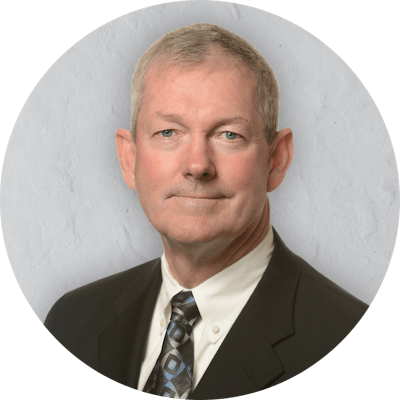 A veteran of the trucking industry with more than three decades of experience – and also a Marine -- West most recently served as CEO of Charlotte, North Carolina-based Nascent Technologies.
In his new role with NMFTA, he will work to ensure operational excellence for the trade association representing LTL carriers and the trucking industry as a whole – with critical emphasis on digital operations, cybersecurity, freight classifications, and the effective administration of Standard Carrier Alpha Codes (SCAC).
"This new position presents an excellent chance for me to contribute to the transportation sector that has treated me so well throughout all these years," West said.
Prior to his most recent role with Nascent, he served as vice president of development with Atlas Van Lines (CCJ Top 250, No. 63), and as senior vice president and general manager of TMS at Trimble (who acquired TMW Systems). West worked with Atlas to modernize their LTL, truckload and household goods divisions by contracting with TMW Systems to augment their system with LTL capability. He also oversaw the TruckMate division of TMW, which provided LTL and intermodal capabilities to many carriers in North America and Australia.
Debbie Ruane Sparks, executive director of NMFTA, said West is an ideal choice to lead NMFTA operations at a time when the association is growing and pursuing critical goals for its members.