This is the final of a four-part series that looks at telemetry data as a maintenance tool in trucking, the information service providers seek to provide fleets, and how fleets use that information. The series is based on a survey conducted this spring by CCJ parent company Randall Reilly. The results can be downloaded here. Additional coverage in this series includes Maintenance telematics: New-age battleground for OEMs and the aftermarket, Technology seeks role as fleet maintenance partner, and OEMs, aftermarket collaborate to fill gaps in telematic data.
The volume of information that flows through and from a Class 8 truck can be overwhelming, leaving important action items unaddressed.
According to a survey conducted earlier this year by CCJ parent company Randall Reilly, 10% of fleet respondents said they have canceled their OEM telematics service because "I got too many emails/alerts."
More than half (57%) of respondents said they either no longer subscribe to or do not plan to renew their OEM telematics subscription. The primary reason cited (52%) was that fleets have other processes in place and the OEM platform is redundant. Next (24%) was the cost of the subscription followed by an inability to integrate the OEM platform with other telematics services (19%).
Another 43% claim to still be within the trial period but plan to renew, but as technologies evolve and new capabilities are added, carriers – especially front-line users – have a list of wants that they believe simplify their way of performing maintenance.
What do fleets want?
Averitt Express (CCJ Top 250, No. 26) Breakdown Coordinator Tim Gray said he would like the see remote updates bypass the driver, who currently has to authorize it.
"Take it out of the driver's hands like, for example, if Volvo pushed [the update] out, it would happen at the next key cycle," he said.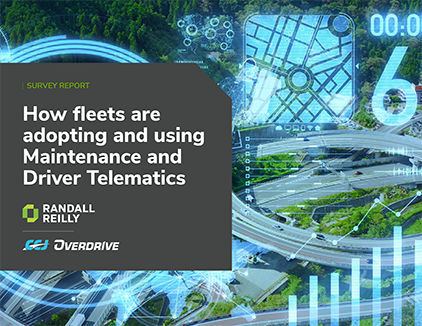 How are fleets and owner-operators using telematics? Find out with this comprehensive research from the editors at CCJ.
Download to access insights on what telematics solutions fleets/owner-operators are using, how telematics influences business decisions and more.
Charger Logistics (No. 191) Director Vikas Monga said he would like more predictive capabilities that could give his breakdown department more lead time before an actual event occurs; a signal that "before the fault code comes, it gives you a warning that, yes, this fault code may come, and that means we are even better prepared what to do," he said. "There are certain warnings a truck gives before that fault comes. If we know it beforehand, it it would really help."
Secondly, Monga said he would like to see, on the analytics side, a classification of codes that are negatively affecting fuel economy and what steps a fleet manager needs to take to correct them. "It might be a maintenance code, but if you know it beforehand we can use it to address (issues) first to save costs."
With so many fleets, so many segments and so many multiples of operating conditions, Jaksa Panic, vice president of Ontario, Canada-based refuse rental company Big Truck Rental, thinks it's unlikely the industry ever finds a single source solution and a balance of OEM platforms and third-parties is likely the norm for the foreseeable future, "because I think everybody uses a different system for managing their assets internally, but I would just say data interchange between different platforms is going be absolutely critical so that the data collects and pools in one spot versus multiple areas."
Jason Spangler, fleet manager for Mint Hill, North Carolina-based Blue Dot Readi-Mix, agrees that a single do-it-all provider would be ideal.
"I want Paccar to be able to have an agnostic telematics unit that I can tie in whatever application I want. I can run Samsara ... Coretex ... Fleetio ... I can run whatever else," he said. "I could run all that through the truck. I don't want to eat the extra hardware, and I don't want to have to manage it, and the cost associated with said hardware.
"You're going to have a lot of customers like me; they're going to have legacy systems and they're trying to figure out how to use them all," Spangler said, "and I think it's a little redundant."