Trucking news and briefs for Thursday, Jan. 28, 2021:
Volvo creates commercial vehicle electrification-focused business unit
Volvo Group announced its new business area, Volvo Energy, that will focus on commercial vehicle electrification by strengthening the company's battery and charging infrastructure offerings.
The company adds that the environmental impact from electric and hybrid commercial vehicles will be reduced by giving used batteries a second life in different applications.
"There is a great and growing interest for electric vehicles and machines among our customers," said Martin Lundstedt, Volvo Group President and CEO. "This is of course very positive as it accelerates the transition towards more sustainable transport solutions. Our ambition is to offer our customers the most competitive solutions when it comes to electrification, including batteries and charging infrastructure. With Volvo Energy, we are taking a holistic view of the entire life cycle, which benefits both our customers' business and society as a whole."
Volvo Energy will have both an internal role in the company, providing batteries and charging for Volvo's other business areas, and an external role offering used, remanufactured and refurbished batteries to customers for use across different applications.
Volvo Energy will also carry the company's responsibility for hydrogen infrastructure solutions for fuel cell electric vehicles.
Joachim Rosenberg, member of the Volvo Group Executive Board and Chairman of UD Trucks, will head the new business area.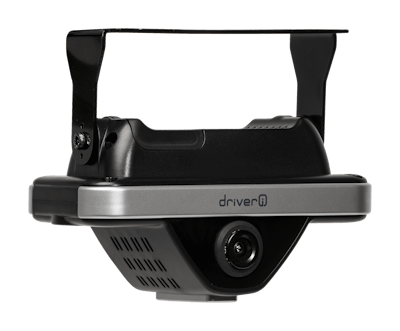 New AI-enabled dashcam available from Teletrac Navman
Teletrac Navman has released a new AI-enabled smart dashcam with forward- and driver-facing cameras, the AI Dual Dashboard Camera.
The camera combines AI and Edge Computing to capture and analyze data in real time, create alerts to help drivers avoid risky situations and provide causality of events.
Because it captures and analyzes 100% of drive time, it removes the guesswork for managers and equips them with a full picture through alerts, reports and video-on-demand, the company says.
Drivers receive automatic positive driving notifications, visibility into risky driving behavior and performance coaching. The platform also utilizes a driver score which encourages healthy competition between drivers and a structure for rewards.
Lytx launches service helping with ELDs' 'unassigned miles'
Lytx now offers an assist to carriers in dealing with unassigned miles recorded by their electronic logging devices. Unassigned miles accumulate when a truck with an ELD plugged in is moved and no driver is logged into the ELD. Reconciling unassigned-driving events can be difficult for fleets with maintenance staff and tight or off-site yards requiring vehicle movement when on-site staff forget to sign in and use the yard move function.
Lytx's "Unassigned Drive Time" service, available through its Lytx Compliance Services division to both current and prospective customers, is aimed at saving managers and/or owners time. The ELD rule requires a carrier to either assign unassigned miles in some way or to record an explanation for just why it can't be assigned -- otherwise, the records become a compliance risk during an audit or even at roadside.
The Lytx system accesses a fleet's ELD data to run the unassigned driving time report and uses that information to determine a probable driver. An assignment notification is sent to the driver to accept. If he/she declines, that triggers a notification to a manager for further investigation. An automatic report is generated and sent daily, which helps keep fleet managers informed and compliant, the company says.