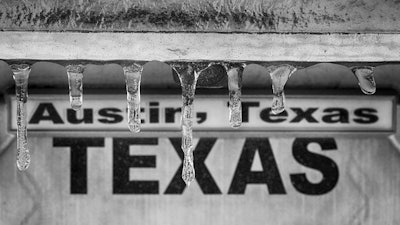 Fleets thinking of acquiring all-electric vehicles need to keep a close eye on Texas.
The Arctic blast that brought unusually cold weather, ice and snow this past week to the Lone Star State also brought challenging and deadly power outages.
The Washington Post reported Wednesday that the "dangerous Arctic chill has left at least 16 dead and millions without power, with officials in some places saying residents might be in the dark for days."
Extremely low temperatures brought a diverse power system to its knees. Arguments ensue over how much blame should be shared among solar panels, frozen windmills, natural gas, nuclear and coal power plants that have been offline this past week. In response, Texas Governor Greg Abbott "declared the reform of the Electric Reliability Council of Texas (ERCOT) an emergency item this legislative session," according to a statement released by his office this week.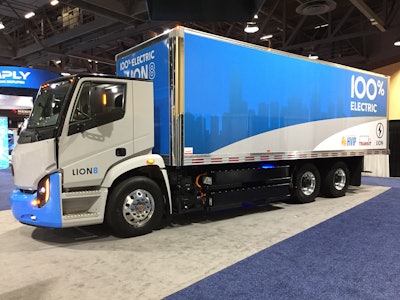 "The Electric Reliability Council of Texas has been anything but reliable over the past 48 hours," Abbott said. "Far too many Texans are without power and heat for their homes as our state faces freezing temperatures and severe winter weather. This is unacceptable."
In an interesting and ironic twist, Tesla CEO Elon Musk, the man who's leading the electric vehicle revolution—at least here in North America—tweeted a photo of his snow-covered and power-deprived Gigafactory seemingly frozen in place while under construction in Austin.
"Covered in snow & ice, roads mostly closed & no power in Austin," wrote Musk who moved to Texas from California in December.
Musk later took a swipe at ERCOT by tweeting, "@ERCOT_ISO is not earning that R." (The 'R' in the acronym stands for reliability.)
For the EV king who's still pushing on to produce the all-electric Cybertruck pickup and oft delayed all-electric Semi, having no juice is bad for business—and not just in Texas. Louisiana, Mississippi and Oregon had over 100,000 power disruptions on Thursday according to poweroutage.us. Kentucky and West Virginia had over 50,000 while Alabama, Ohio and Virginia ranged between 10,000 and 50,000 outages each. But it's not that bad—at least not yet.
Most Tesla owners, along with other EV devotees, have learned to weather through grid failures especially in California where the plug can get pulled by Mother Nature and by wildfire mitigation policies. These policies are reserved for areas with plenty of overgrown dry brush close to power lines that might be prone to falling in tough winds and sparking costly and deadly fires. To help prevent that, the power can get intentionally cut in those areas for hours on end until it's deemed safe enough to turn back on.
Musk has been known to Tweet warnings to Tesla owners ahead of time to charge up their vehicles before mitigation efforts take effect. Some EV owners have gone a step beyond and have bought their own gas-fueled generators to help keep their cars charged up during grid downtimes.
But these are electric cars we're talking about. It's one thing for a person or family to be inconvenienced when they can't charge up their EV. Imagine the impact if uncharged commercial trucks and vans can't make service calls or deliver goods to homes and businesses.
Though duty cycles can vary, most electric commercial trucks and vans will need more than a 5kW generator from the local home improvement center to remain charged up and productive.
The outages in Texas and other states are all pointing to serious power supply vulnerabilities at a time when EV production is ramping up across all vehicle classes.
As part of his green energy plan, President Joe Biden wants to add 500,000 EV chargers across the country—that's an 1100% increase—and convert the U.S. federal fleet, the nation's largest, to "clean and zero emissions vehicles." So far, Biden has only talked of electrifying 645,000 federal vehicles, 65% of which are trucks. Nothing else. No plan b in there for power outages. I guess we'll have to assume that will fall to diesel generators.
When we lost power for two weeks after Hurricane Michael in 2018, all of the new electric cars we had been seeing disappeared from the roads. It was only vehicles with internal combustion engines that were getting the job done. And it was internal combustion generators that were supplying critical power.
Doubtless, electric vehicles will continue to play a larger role in fleets. When the grid's up and running, they have a much lower total cost of ownership and, of course, zero emissions. But should the power go off for whatever reason, the cost to a fleet's reputation—much like ERCOT in Texas—could prove especially challenging to overcome.