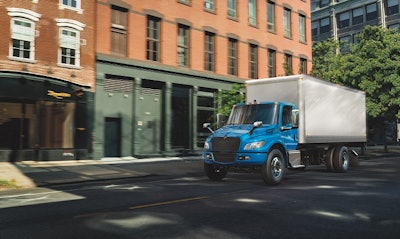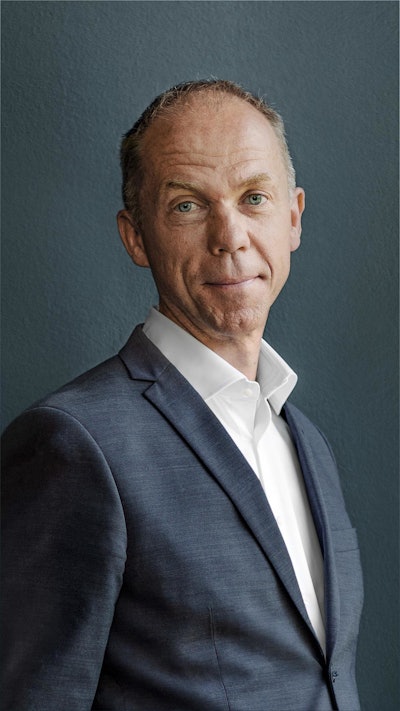 As America lags China and Europe in the electrification of vehicles, a German commercial truck manufacturer that recently entered the North American market has plans to help bring its new market up to speed.
Navistar President and CEO Mathias Carlbaum said during a media roundtable on Friday that electrification is a top priority for the company, which was acquired last year by Traton SE, Volkswagen's heavy truck division, in a $3.7 billion deal.
"Coming here, in the beginning, I found society slightly behind the curve compared to other countries I've been to before but I do clearly see that the future (of electrification) will be fast," said Carlbaum, who previously served in sales and management roles at Traton-owned Scania, including serving as Scania CV AB Executive Vice President Commercial Operations. "We see such an adoption, such investments coming in on the automotive side. We see ESG targets coming from companies, and we see the consumer engagement around sustainability and the environment… That is very positive both for the country and the contribution the country has to the global footprint around CO2."
Carlbaum, who was named Chief Executive Officer and President of Navistar International Corporation Sept. 1, said Volkswagen is heavily investing in battery factories and technology in an effort to reach zero carbon emissions by 2040.
To do that, he said it is imperative that the risks and commitments be shared, and the company will work with its customers to test prototypes. And in addition to Navistar, Carlbaum said other stakeholders will need to chip in on infrastructure to move the needle forward on electrification.
He said more than 50% of the global group's research and development resources have been invested in future technology to enable the company to tap into different product segments early.
But that doesn't include electrification for long-haul Class 8 for now.
"When it becomes relevant – the battery capacity, the charging infrastructure and capacity of charging stations – we will have product here," Carlbaum said. "Right now, I think we do more testing and showcasing … on other segments: the mid, the school bus and the regional. But the long-haul, we won't be late when it's the moment for it. We don't really see the need to try that tech before we really see there's a user case for it."
In the meantime, there is a user case for hydrogen, although it and combustion engines will be phased out over time as the industry shifts toward the use of batteries, he said.
"Batteries will prevail, but we do see a user case there (for hydrogen), and we are working on partnerships to have our solutions on the market to cover that period of time that we think this is going to be part of the long-haul market in the States."
The company will continue to invest in R&D with a heavy focus on electrification, he said, as well as software development, especially as it pertains to the evolution of predictive maintenance.
Carlbaum said the company has some components hitting the market soon that would not have been released so quickly if Traton hadn't created an alliance with Navistar over the past five years. The two partnered in a procurement joint venture and strategic technology and supply collaboration in 2016, which paved the way for the recent merger.
He declined to comment on what those components might be but said the company is focusing on vehicle data through AI and sensors to enable predictive planning to help mitigate stops and speed up stop times for repairs and maintenance.
"Data is all – end to end," he said.