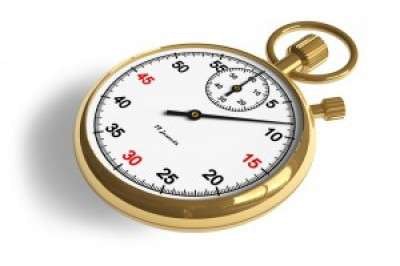 Representatives from affiliates and member companies of the American Trucking Associations and other trucking industry speakers told the Federal Motor Carrier Safety Administration Friday, Jan. 22, that the current hours-of-service rules are working but need flexibility in the sleeper berth provision.
America's Road Team Captain Ralph Garcia, a professional truck driver who has driven more than 2.5 million accident-free miles, was among more than 40 speakers at the FMCSA listening session in Dallas. This was the second of four being held around the country as FMCSA again considers HOS changes requested by the Teamsters and safety advocacy groups, including Public Citizen and Advocates for Highway and Auto Safety.
Garcia, an over-the-road driver for ABF Freight System, said the current HOS rules are working. "When the current rules took effect, I noticed that I started feeling better," said Garcia. "I wasn't as tired." He added that he prefers nighttime driving because there is less traffic congestion and less stress. Garcia did note that there is room for improvement in the current HOS rules. "Sleeper berth provisions make it difficult for drivers, who prefer more flexibility with their rest," Garcia said.
He added that flexibility is important to all drivers who know when to take breaks. "We are more in tune with our body's time clock than most people. Our safe driving is a testimony to that." Garcia, who has driven professionally for 30 years, noted that just this week the U.S. Department of Transportation released 2008 figures showing that the truck-involved fatality rate decreased 12.3 percent from 2007, the fifth consecutive year the rate has declined. "The American truck driver continues to keep America rolling," said Garcia. "We are better trained, better informed and improving the safety of our industry every year."
John Esparza, president of the Texas Motor Transport Association, an affiliate of ATA, told FMCSA that most of the current HOS rules are working well and most should be retained. "Various aspects of the existing rules – including the 11-hour driving time, 10-hour off-duty time as well as the 34- and 24-hour restart for different industry segments – are likely to be at least partly responsible for the decline in fatalities," said Esparza. "These restarts provide drivers with the ability to gain quality rest."
Representatives from ATA member companies Dart Transit Co., FFE Transportation Services, Groendyke Transport, Rawhide Trucking Inc., Roehl Transport Inc. and Schneider National also offered comments at the session.
Remaining listening sessions will be held on Jan. 25 in Los Angeles and Jan. 28 in Davenport, Iowa. FMCSA officials said they will consider adding an additional session that will be limited to truck drivers. For time and location details of each of the sessions, go to http://www.fmcsa.dot.gov/rules-regulations/TOPICS/HOS/HOS-Listening-Sessions.aspx.