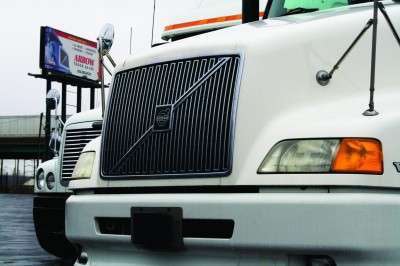 Arrow Truck Sales Inc. is celebrating its 60th year as a retailer of used, heavy- and medium-duty trucks and trailers in North America. The company was founded in April 1950 as a small used truck lot in Kansas City, Mo., by business partners Jerry Nerman and the late Melvin Spitcaufsky. They started their dealership with a total investment of $8,000 between the two partners. Arrow since has grown and prospered into 19 retail stores located in the United States and Canada – including the recent opening of two new retail stores in Denver and Minneapolis – and carries a diverse inventory of 2,500 units of all makes and models and offer a variety of value-add services.
In the 1950s and '60s, the company did well, primarily wholesaling trucks. By the early '70s, business had expanded rapidly. The current headquarters in Kansas City was built in 1977. In the early 1980s, the federal government deregulated trucking lines, which led to a major shakeout in the industry, providing another huge boost to the company's wholesale business. Entry into the retail business took place in the 1980s, and the first retail store opened in Atlanta in 1984. In 1990, Arrow launched its own finance company, Transport Funding. The Volvo Group purchased 50 percent ownership of the company in November 1998 and completed acquisition in January 2001. Carl Heikel was named chief executive officer and president in 2004, and continues in that role today.
In February of this year, founder Jerry Nerman celebrated his 90th birthday and announced that he was retiring after 60 years. Asked why he now was retiring, Nerman quipped "to pursue other interests," which includes dedicating more time to his vast, contemporary art collection and being more involved with the Nerman Museum of Contemporary Art on the Johnson County Community College campus in Overland Park, Kan. Among Nerman's many accomplishments in the trucking industry is helping to found the Used Truck Association (UTA).
"It's truly amazing, and even a bit humbling, to realize where Arrow started as a company, and see where we are today," Heikel says. "Our success and growth through the years is a direct reflection of our dedicated people, quality products, exceptional customer satisfaction and perseverance in an extremely competitive industry. Ironically, Volvo was founded in the same month as Arrow, although just 23 years earlier – April 1927."
To celebrate the milestone, a number of corporate and branch events will take place, including customer and vendor appreciation events this summer in Arrow's headquarters town of Kansas City. Special finance and promotional programs also are being developed to celebrate the event.