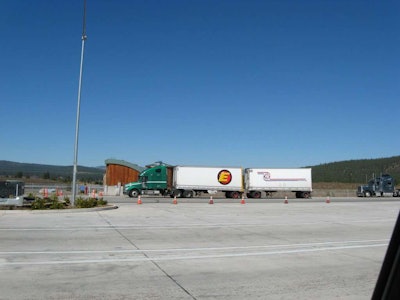 Estes says it has reduced standard transit times in its less-than-truckload network by a full day from 15 terminals in the Upper Midwest to 47,491 destinations in the United States. The company says it has re-engineered its freight routing network, including the conversion of its terminal in Des Moines, Iowa, into a hub to improve operational efficiencies and reduce transit times.
"Since fourth quarter 2009, we have reduced transit times by a day to more than 75,000 destinations in the U.S., and we aren't finished yet," says Rob Estes, president and chief executive officer of the Richmond, Va.-based company. "Every Estes employee is committed to finding ways we can work smarter and more efficiently to provide the most exemplary customer service in the industry."
Customers can utilize Estes' online Transit Time Calculator under "Shipping Tools" at www.estes-express.com or call their local terminal to determine transit times for specific shipments.