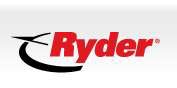 Ryder System Inc., a provider of transportation and supply chain management solutions, announced the launch of its new multilingual used vehicle websites and online inventory search tools. At www.usedtrucks.ryder.com, customers now have an easier and faster way to find Ryder Road Ready used vehicles in either English or Spanish. The site enables visitors to first select their preferred language and then proceed to view and search for vehicles in that language. For the Canadian market, customers can visit www.ryderusedtrucks.ca to view and search for vehicles in either English or French.
Both websites enable companies looking to purchase a vehicle to search Ryder's North American inventory of more than 6,000 used trucks, tractors and trailers now for sale, with the option to search by region, across the country or internationally. Users can search by a variety of options, including vehicle class, make, model, year, location, engine make and price. Each listing offers detailed information, including vehicle manufacturer, features, specifications and multiple pictures per vehicle, allowing buyers to find the right vehicle to meet their transportation needs in just a few clicks.
"Our enhanced multilingual used vehicle sites, supported by an expert team of experienced used vehicle sales professionals, enables companies to easily find a quality vehicle they can rely on, at a great price, across North America," says Gregg Nierenberg, group director of vehicle sales and asset management. "In addition, the availability to search in Spanish makes it easier for Ryder's export customers in Central and South America to identify the vehicles that meet their business needs."
Ryder is one of the largest retailers of used vehicles in North America, selling more than 19,000 vehicles a year from more than 55 used vehicle sales centers. Companies can choose from thousands of light-duty, medium-duty and heavy-duty used commercial vehicles, maintained according to Ryder's tough industry standards and all backed by Ryder's Road Ready guarantee. The benefits of a Ryder Road Ready used vehicle include a complete vehicle maintenance history, thorough presale inspection program to assure quality, used vehicle limited warranty, financing available with low monthly rates, and single ownership that ensures better care, quality and value.
To start searching for a Ryder Road Ready used vehicle, go to www.usedtrucks.ryder.com or call 800-USED-TRKS to be directed to the nearest used vehicle sales center.