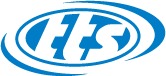 Fueled by growing demand of companies to optimize transportation and supply chain efficiencies, Total Transportation Services says it has expanded operations, relocated its headquarters to larger offices in Frisco, Texas, and changed its name to TTS to reflect the company's rapid growth.
"Despite fluctuating fuel prices, a worldwide recession and the intense new demands of globalization in the transportation and supply chain sector, we are experiencing an upsurge in demand for customized solutions and advanced technology platforms that empower companies to attain cost-savings through optimization and gained efficiencies," says Andy Cole, president and chief executive officer. "As we have expanded our agent base and earned recognition as an industry leader in this space, we changed our company name to TTS to reflect the name for which we are well known in the market."
Founded in 2005, TTS says it has experienced tremendous growth with annual revenues in 2009 topping $240 million, and that since moving its first shipment in 2006, the company has established a large network of more than 50 agencies. Cole says TTS has made a significant financial investment in a customized technology platform that is uniquely built from the agent perspective to better facilitate their efforts, serve customers and build business.
TTS also has launched a new corporate website that serves as a single global information source for the related sectors of logistics, transport and supply chain management. The site was developed, in part, to provide secure visibility to all business and transportation activity and is powered by the company's transportation management system.