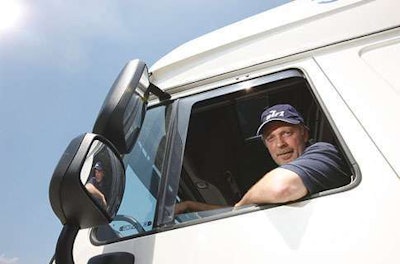 Yara, a North American producer and seller of diesel exhaust fluid, announced Friday, April 9, that it is filling the first Love's Travel Stops bulk-dispensed DEF tank in Hinton, Okla., with more locations to follow. Yara says it is utilizing its extensive global experience in the production, sourcing and distribution to the on-island bulk DEF infrastructure to support the growing North American DEF market.
"I am delighted that Love's has chosen Air1 as their bulk DEF supplier," says Chad Dombroski, director of Air1 in North America. "Yara's liquid DEF production base and distribution network gives Air1 a unique supply position in the U.S. Love's significant presence in the retail sector provides a considerable platform from which to supply Air1's DEF to a large number of fleet owners and drivers."
Love's now has taken the first step in building its bulk DEF infrastructure by offering automated dispensed DEF on the fuel island. The company says the ability for its customers to fill their DEF tanks in the same manner as they refuel with diesel will save time and money.
"Yara's global experience on how to launch into a new DEF market, its strong domestic supply strength, its commitment to quality from production to tank, and proper handling at the customer site is why we chose the Air1 brand," says Terry Ross, vice president of construction and environment for Love's Travel Stops. "To have a vendor like the Air1 team with its worldwide recognition and scale is a terrific opportunity and the best way for us to introduce DEF to our customers."