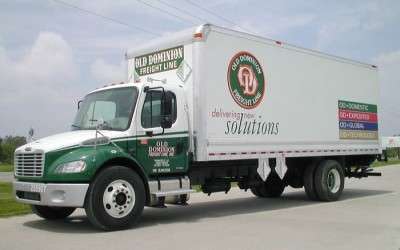 Old Dominion Freight Line recently received the Piedmont Business Ethics Award at the 10th Annual Piedmont Business Ethics Award Luncheon held in Greensboro, N.C. Sponsored by the Greensboro chapter of the Society of Financial Service Professionals, the award is presented annually to Piedmont Triad companies that demonstrate a firm commitment to ethical business practices in everyday operations, management philosophies and responses to crisis or challenges.
"On behalf of the entire Old Dominion family, customers and partners, we are extremely honored with our selection to receive the Piedmont Business Ethics Award," says David Congdon, president and chief executive officer of Old Dominion, based in Thomasville. "For more than 75 years, Old Dominion has been in the business of keeping promises with our key stakeholders, and one of the integral parts of this is our commitment to maintaining ethical business practices in everything we do."
Award recipients were selected by an independent panel of judges drawn from academia, business, public service, media and the ethics community. Companies entered the competition in one of four categories based on their number of employees.