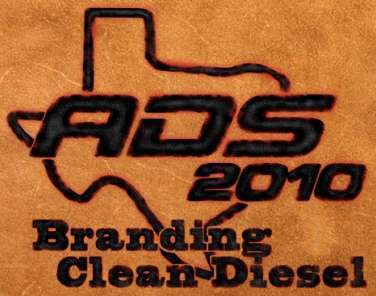 The Association of Diesel Specialists released its lineup of speakers for the organization's annual convention and trade show scheduled for Aug. 3-7 at the Gaylord Texan Resort & Convention Center in Grapevine, Texas. The theme for the 2010 ADS International Convention & Tradeshow is "Branding Clean Diesel."
The keynote address, "Factors Affecting the Economic Outlook" – by Robert Dieli, president of RDLB Inc., an economic research and management firm – will explore the economic indicators that can be used to track the course of the economy as it relates to the diesel industry.
Also scheduled to speak at the event are:
• Allen Schaeffer, executive director of the Diesel Technology Forum, who will discuss the new policy influences and trends and the future for diesel in "Who's in the Driver's Seat?"
• Mark Towers, founder of Speak Out Seminars, who will present on strategies for coping with change in the business world.
• Bob Cooper, president of Bob Cooper Seminars, who will share "The Secrets of Success," a business management seminar exploring "timeless secrets of success followed by the most thriving individuals on earth."
The ADS meeting will also feature targeted technical seminars and panel discussions. "ADS Training 2010: Diesel Technology" presented by ADS's exclusive training instructor, Antonio Salas, will explore the new Advanced Drivability Training Class; information on the latest aftertreatment systems and the issues diagnosing them; as well as updates on the Powerstroke, Cummins and Duramax engines, TDI common rail training, Dodge MB Sprinter and more.
"Understanding Variable Geometry Turbochargers and What Options are Available" will be the topic of a panel discussion presented by representatives of the three leading turbocharger manufacturers: Paul Belote, Cummins Turbo Technologies; Thomas Miles, BorgWarner Turbo & Emissions Systems; and Tracie Parker, Honeywell Turbo Technologies. Key discussion points will provide information on troubleshooting and what repair options are available.
The meeting also will offer a look at the portfolio of hydraulic hybrid solutions for commercial vehicle applications referred to as Hydrostatic Regenerative Braking System solutions in "Hydraulic Hybrid Solutions for Commercial Vehicle Applications" presented by David Brosky of Bosch Rexroth Corp. Rounding out the technical presentation will be a series of workshops presented by leading equipment manufacturers – including Robert Bosch, Stanadyne Corporation, Denso, Delphi Diesel Aftermarket and Cummins – that will focus on the latest technology advances and current events impacting the diesel service industry.
For more information on the 2010 ADS International Convention & Tradeshow, visit the ADS website at www.diesel.org or contact ADS Headquarters at 816-285-0810.