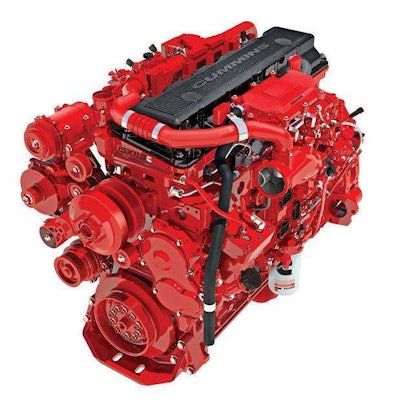 Peterbilt Motors Co. on Tuesday, May 18, announced the industry's broadest lineup of truck models available with the Cummins ISX11.9 diesel engine. Available for immediate order, Peterbilt offers the new Cummins engine across its vocational and conventional lineup, which includes Models 320, 365, 367, 384, 386 and 388.
"For Peterbilt customers who demand power and performance, yet are sensitive to vehicle weight, the new Cummins ISX11.9 is an ideal solution," says Bill Jackson, general manager of Denton, Texas-based Peterbilt and Paccar vice president. "The ISX11.9 is a versatile engine that will suit our customers' needs in applications ranging from refuse and construction to short and regional haul."
Cummins says its U.S. Environmental Protection Agency 2010-compliant ISX11.9 delivers strong pulling power, excellent throttle response and high fuel economy numbers. It shares technology with the company's ISX15 engine, including design features such as the XPI common-rail fuel system and an electrically actuated VGT Turbocharger. Ratings range from 310 hp to 425 hp with a maximum 1,650 lb.-ft. of peak torque.