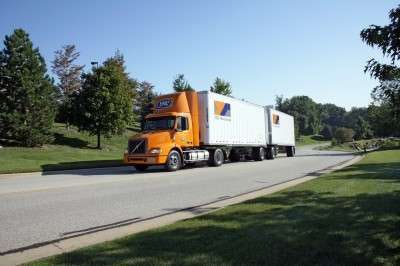 YRC Worldwide Inc. recently was awarded the Kaizen Challenge Award from the Toyota North American Parts Organization for continuous improvement for the third consecutive year. Toyota NAPO announced the 2009 award winners during its annual Logistics Partners Meeting on May 11.
Kaizen, which means continuous improvement in Japanese, is an integral component of the Toyota Production System. To encourage its suppliers to embrace the same standards, Toyota created the Kaizen Challenge Award; all preferred suppliers are considered for the award. The award recipients are the suppliers that used Kaizen principles most effectively in helping Toyota address its supply-chain challenges. About 35 preferred suppliers participated in the 2009 Kaizen Challenge, and YRC Worldwide was one of three award recipients in its class.
"We are pleased to be recognized with this honor again this year," says Greg Reid, executive vice president and chief marketing officer for YRC Worldwide. "Receiving this award reflects the commitment from YRC Worldwide dedicated professionals in helping our customers find solutions to transportation and logistics challenges in today's global marketplace."
The 2009 Kaizen Challenge award recognizes YRC Worldwide for improving the invoicing and freight payment processes, reducing processing effort and shortening payment cycles. As a result of this Kaizen, invoice accuracy has shot up significantly with these quality improvements sustained over the last five months.
"YRC Worldwide has been an outstanding partner over an extended period and has made a strong commitment to learn our business and our processes for continuous improvement," says Sylvia Duran, national logistics manager at Toyota NAPO. "YRC Worldwide approached this issue early in 2009 with significant interest, and the processes developed through the Kaizen are now being adopted with the rest of our logistics partners."