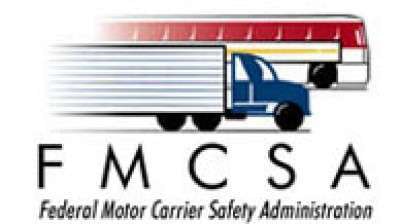 The Federal Motor Carrier Safety Administrator announced the addition of eight new members to the agency's Motor Carrier Safety Advisory Committee. Established by Congress in 2006, MCSAC is charged with providing information, advice and recommendations to FMCSA on motor carrier safety programs and regulations.
"Safety is our highest priority," says U.S. Transportation Secretary Ray LaHood. "Our Motor Carrier Safety Advisory Committee is dedicated to making sure the operators of big commercial trucks and buses and those who share the roads with them are safe. These new additions help broaden committee membership and ensure balance from the motor carrier industry, safety advocacy, law enforcement and labor communities."
"From ideas and concepts concerning truck drivers' hours-of-service to raising the safety bar for new carriers entering the industry, the members of the MCSAC make an invaluable contribution to the safety mission of our agency," says FMCSA Administrator Anne Ferro. "We welcome our new MCSAC members and look forward to working with the committee to explore new ways to strengthen commercial vehicle safety."
The eight new MCSAC members, who will begin their two-year terms on June 8, are:
• Kevin O'Brien, director of motor carrier and driver safety services, New York Department of Motor Vehicles;
• LaMont Byrd, director of health and safety department, International Brotherhood of Teamsters;
• Norman Dofflemyer, commercial motor vehicle division commander, Maryland Department of State Police;
• Thomas Jacques, commercial motor vehicle enforcement officer, Pittsburgh, Pennsylvania Bureau of Police;
• John Lannen, executive director, Truck Safety Coalition;
• Jane Mathis, board member, Parents Against Tired Truckers;
• Peter Pantuso, president and chief executive officer, American Bus Association; and
• Danny Schnautz, Professional Truck Driver, Clark Freight Lines Inc.