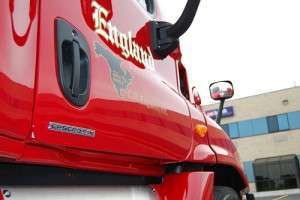 England Logistics Inc. announced the selection of McLeod Software's PowerBroker platform as its brokerage software solution. McLeod was selected from among several vendors based on an exacting set of criteria established by England's management. England Logistics is a wholly owned subsidiary of C.R. England Inc.
"The selection of McLeod's PowerBroker platform falls appropriately in line with our aggressive, strategic growth plans," says Jason Beardall, England Logistics' vice president of truckload sourcing. "After significant due diligence, we've found their product to be first in class and, more importantly, found McLeod to be a leader in forward-thinking development. We have great confidence in the productivity enhancements PowerBroker will offer our organization. We are thrilled to work with a growth-oriented strategic partner like McLeod."
England Logistics will implement McLeod's enterprisewide PowerBroker brokerage system with McLeod's Agent Access, Container, EDI for Logistics, Private Notification Network and Rapid Alert Notification System modules. The 3PL giant also will use McLeod's DocumentPower Enterprise suite of document management tools that encompasses Workflow, Rendition Billing and Rendition Settlement. Other key services and technologies to be used include Carrier Insurance Monitoring, Internet connectivity, Web Document Retrieval and McLeod's new Responsibility Filtering module.
"We are pleased to welcome England Logistics to our growing list of top-ranked logistics customers," says Tom McLeod, president and chief executive officer of McLeod Software. "England Logistics is well organized, well managed and well respected in the industry. Based on the stringent requirements and high level of accountability that England places on its technology products and providers, we are proud that our product and our organization are positioned to support their rapid and strategic growth plans."