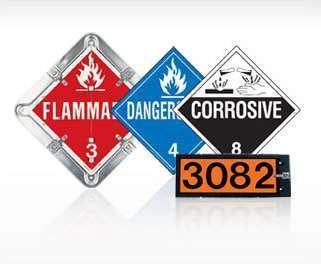 Labelmaster has put together a package to help shippers comply with the latest regulations included in the 2011 edition of the ICAO Technical Instructions. The regulations apply to shipping dangerous goods by both air and ground. The all-inclusive package contains the following resources for safely shipping dangerous goods: A.I.R. Shipper, Air International Regulations for Shippers of Dangerous Goods; an exclusive Labelmaster edition of Early 49 CFR; RegStick USB electronic editions; and a revised 25-page battery shipping guide. A battery poster, section tabs and a hazardous material table ruler complete the set.
The 2011 A.I.R. Shipper edition features reformatted packing instructions and updated entries to the dangerous goods list and lithium battery requirements, provides information required for compliance with upcoming revisions to the ICAO Technical Instructions and contains the following additional features:
A logical chapter order that follows UN model regulations and ICAO and IMO formats;
– A Dangerous Goods List (DGL) designed for quick, easy use;
– A "How to Use" appendix that helps maximize the layout and features;
– Hazmat and handling labels and markings shown in color;
– Colored borders that make text easier to read and help locate important sections;
– Easy-to-use packing instructions that include descriptive titles, maximum quantity tables and specific applicable variations; and
– Free tabs and a battery poster.
RegStick, a USB flash drive, includes A.I.R. Shipper, 49 CFR and Emergency Response Guidebook in a format that is easy to access and navigate. Keyword searches provide quick access to regulatory information from any computer.