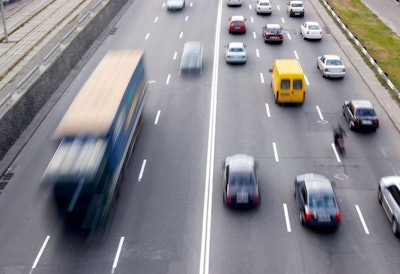 Spot market freight availability increased by 216 percent in May compared to the same month in 2009, according to TransCore's North American Freight Index. This was the strongest volume for the month of May in at least 10 years, the company said Thursday, June 17.
Spot market freight availability has been higher than normal since January, according to TransCore, and freight availability increased in May for dry vans and refrigerated vans in advance of the peak summer season.
However, spot freight for flatbeds fell by 15 percent compared to April's high level, when overall spot market freight availability increased by 291 percent compared to the same month in 2009. April's spot freight volume was nearly 25 percent higher than in March and was the highest in any single month since November 2005.
Brokers, third-party logistics providers, carriers and owner-operators in North America are on track to list more than 60 million loads and trucks this year across a variety of services feeding TransCore's DAT Network, according to the company. TransCore says that as a result of this high volume, its North American Freight Index is representative of the ups and downs in spot market freight availability throughout the United States and Canada.