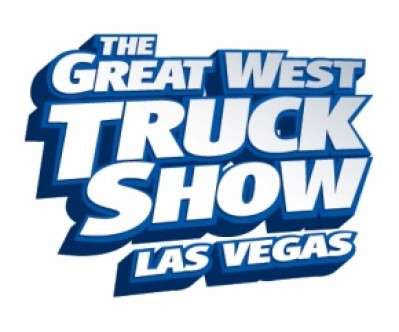 The trucking industry is on the road to recovery, a fact that was clear to attendees and exhibitors at this year's Great West Truck Show, held June 17-19, 2010, in Las Vegas. "We are very pleased with the growth and progress we made with The 2010 Great West Truck Show," said Mike Reilly, president and CEO of Randall-Reilly, which owns The Great West Truck Show. "In a year when the industry is just beginning to experience a recovery, it was very encouraging to see the solid support from exhibiting companies and an increase in visitor registrations."
"The show floor grew by 17 percent compared with 2009 and the quality and quantity of attendees continued to be strong," said Alan K. Sims, vice president/executive director.
Show management reported overall visitor registrations totaled 16,798, up nearly 2 percent from 2009. Of the qualified registered attendees, there was improved attendance from executive fleet management/owners, middle management and several other categories. "We were again pleased with the quality of attendees. Our Great West Truck Show delivers truck buyers from the West, who typically don't attend trucking events in the eastern U.S.," Sims said. "They have to make an investment to get to Las Vegas, so that contributes to the quality of attendees we attract."
"We continue to develop GWTS to ensure both the attendees and exhibitors get what they expect," Sims explained. "In addition to the existing areas that provide value for attendees, such as hundreds of exhibiting companies, comprehensive educational sessions, free truck parking and the Custom Rigs Pride & Polish area, with the help of the Healthy Trucking Association of America, we created the industry's first Health, Wellness and Safety Pavilion." In addition, GWTS received outstanding support from the California Trucking Association, Nevada Motor Transport Association, Arizona Trucking Association and other key partners. Both California and Nevada held annual Board of Directors meetings that ran concurrently with the show.
Next year's Great West Truck Show will be June 9-11, 2011, at the Las Vegas Convention Center. Randall-Reilly also produces the Great American Trucking Show, held annually in Dallas, which has consistently been the second largest truck event in U.S.