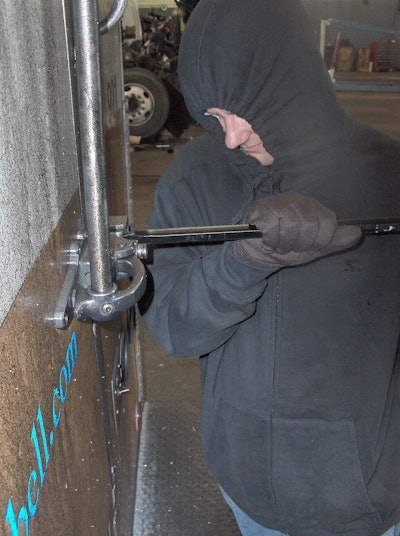 While thefts rates vary between commodity groups and industries, cargo theft volume overall is up slightly in the first half of 2010 as compared to the same time period in 2009, according to FreightWatch International's Bi-Annual Cargo Theft Report. As cargo theft rates climb, incident reporting demonstrates that cargo theft gangs are seeking larger payoffs per theft, with an increase in multitrailer theft incidents. These incidents often occur at locations serving a single industry or sector, such as electronics or pharmaceuticals.
"After a significant spike in cargo theft activity in 2009, we expected theft rates to level out somewhat in 2010," says Ron Greene, general manager of FreightWatch International USA. "What we are witnessing, however, is a more targeted approach by cargo thieves, seeking multitrailer thefts and large-scale warehouse burglaries, including the largest loss on record."
Food and beverages emerged as the most commonly stolen by cargo thieves, accounting for 22 percent of all theft incidents, with electronics trailing close behind at 19 percent. Meat products, canned beverages (sports drinks, energy drinks and juices) and raw products (such as sugar and coffee) were the most commonly stolen products in the food and beverage commodity category.
The industries analyzed in the 2010 Bi-Annual Cargo Theft Report include alcohol, auto parts, building and industrial materials, clothing and shoes, consumer care products, electronics, food and drinks, home and garden products, miscellaneous, pharmaceuticals and tobacco. The report also highlights the most common locations for thefts, regions with the highest risk and more.