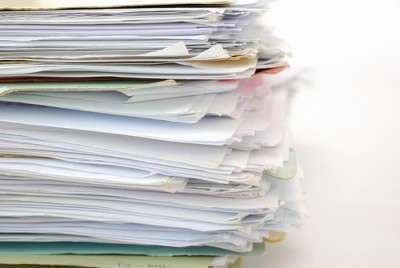 The American Trucking Associations last week asked a federal appeals court to resume consideration of its lawsuit to force the Federal Motor Carrier Safety Administration to issue long-overdue regulations governing supporting documents for hours-of-service compliance. On Thursday, July 22, ATA told the U.S. Court of Appeals for the District of Columbia Circuit that settlement discussions have been unsuccessful and that FMCSA's apparent attempt to resolve ATA's concerns actually has created more – not fewer – uncertainties for carriers. Nor has FMCSA committed to a specific date for a rule, ATA notes.
ATA's court filing followed its request earlier this month that FMCSA stay a new policy on supporting documents pending revisions the association proposes. Although the agency did not respond, it implicitly disregarded ATA's request by notifying the court that it had adopted the policy, which addresses retention of documents and the use of electronic mobile communication/tracking technology as an alternative to certain documents.
In comments on the policy, which was published June 10 and made effective July 12, ATA said it had serious concerns with portions of the guidance "that we believe depart substantially from prior agency policy and go well beyond the bounds of what the agency may do in guidance."
ATA's primary concern is a statement in the guidance that carriers using electronic communication and tracking systems are "expected" to use the information and records from these systems in their hours-of-service oversight activities. The mandate departs from FMCSA's longstanding regulatory directive – confirmed even in the June 10 policy notice – that the applicable regulation speaks only of document retention and does not mandate the use of any particular document or set of documents in carrier log-verification efforts, ATA said. "Therefore, for the first time, this guidance proposes to create a use requirement that will greatly affect motor carriers' substantive rights and which could significantly increase their compliance costs."
FMCSA can require motor carriers to use a particular supporting document in their hours-of-service oversight only through a proper rulemaking process, ATA said in its comments on the policy. The agency should amend the guidance to state that the use of data from electronic tracking systems in motor carriers' oversight activities remains only one of the options available to motor carriers to fulfill their oversight responsibilities, the association said.
ATA also objects to the policy's apparent mandate that carriers use data even from nonqualifying systems to verify hours compliance. In effect, FMCSA expects "that carriers must somehow use what the agency regards as unqualifying and perhaps untrustworthy information in their HOS oversight systems."
Another problem is FMCSA's declaration that carriers using electronic communications and tracking data in their oversight activities can't challenge the accuracy of a particular record. "Simply put, these systems are not perfect; they are sometimes subject to drift, synchronization and other problems," ATA said. Carriers must be free to exclude data they believe to be inaccurate and to defend that determination in a compliance review, it added.
Finally, ATA argued that FMCSA still requires carriers not using qualifying tracking systems to retain too many records. For each type of record, the association suggested that the agency consider whether it will allow carriers and FMCSA to verify the accuracy of records of duty status and whether it can be retained at a reasonable cost.
For FMCSA's policy and comments filed by ATA and others, go to www.regulations.gov and search FMCSA-2010-0168.