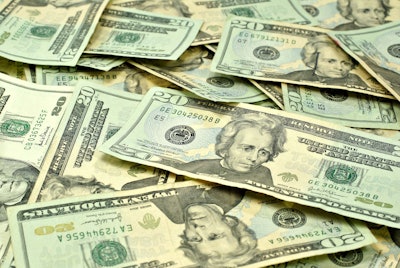 Personal income and disposable personal income both increased less than 0.1 percent and personal consumption expenditures, or consumer spending, declined less than 0.1 percent in June compared to May, according to estimates released Aug. 3 by the Bureau of Economic Analysis.
The flat figures for income and spending follow revised increases of 0.3 percent in personal income and disposable income and 0.1 percent in spending in May compared to April.
Real disposable income — adjusted to remove price changes — increased 0.2 percent in June, compared with an increase of 0.4 percent in May.
One potentially troubling indicator for trucking is that payrolls for goods-producing industries declined 8.9 billion in June after a $10.4 billion increase in May, according to BEA estimates. Within that total, manufacturing payrolls dropped $6 billion after a $7.8 billion increase in May.
Government salary and wage disbursements slipped by $600 million in June after soaring by $7 billion in May – a reflection of the decline in temporary work for the 2010 Census.