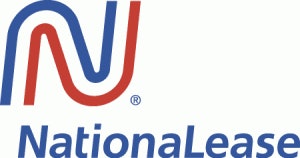 NationaLease – a North American full-service truck leasing organization comprising 175 independent companies employing 22,000 people – kicks off its 66th Annual Meeting Sept. 12-13 in Chicago with a keynote address on the differences and similarities among generational segments of the transportation workplace.
Transportation industry speaker and consultant Dan Baker will tackle the topic "Multigenerational Workplace" during his presentation on Sunday, Sept. 12 at the Four Seasons Hotel. "With the migration of younger generations into a society previously dominated by the 'Greatest Generation' [born before 1942], it's very important that everyone see and understand the implications of how each of the four segments, which also include the Baby Boomers, Generation X and the Millennials, interact and relate," Baker says. "Bringing younger people who are entering the work force up to speed, while mellowing the approach of the older generation, is a genuine challenge of our time."
Later on Sunday, Bill Bosco, a consultant to the truck leasing industry, will give a thorough overview and update on the Lease Accounting Project, an ongoing project to create a common standard on lease accounting to ensure that the assets and liabilities arising from lease contracts are recognized in the statement of financial position. The talk will discuss how the project will impact lessee customers and lessors and what transportation professionals can do to prepare for it.
On Monday Sept. 13, the NationaLease Young Executives group will gather to give their spin on today's hot transportation issues. The industry panel will be moderated by Terry Young of Advantage Truck Leasing, a NationaLease member. That will be followed by a CSA 2010 (Comprehensive Safety Analysis) Update & Review led by Frank Molodecki of Diversified Truck Leasing, a NationaLease member, and Don Van Witzenburg of Reyes Holdings, a provider of transportation services for brewers and foodservice providers around the world. Attendees will get an in-depth look at what is expected with the new truck safety initiative.
Later on Monday, top economists Dr. Barry Asmus of the National Center for Policy, and Jim Meil of Eaton Corp., will direct a panel discussion on current economic conditions, credit availability and interest rates. They also will examine the outlook for truck freight and sales in 2010 and beyond. Rounding out the Annual Meeting agenda will be roundtable discussions on customer Web access and the outlook for NationaLease in the next decades, as well as a Board of Directors Open Forum, a freewheeling question-answer-debate gathering open to all NationaLease members.
For the complete 66th Annual Meeting agenda, travel and accommodations information, and exhibitor details, go to www.nationalease.com/Meetings/AnnualMeeting2010/Agenda.asp.