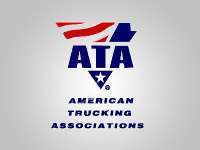 Carl Krites, a Con-way Freight professional truck driver based in Wapakoneta, Ohio, was named the 2010 National Truck Driving Grand Champion. Krites' driving skills and knowledge of transportation and truck safety information topped those of 415 other professional drivers from all across the United States in the National Truck Driving Championships, held in Columbus, Ohio. The 73rd annual "Super Bowl of Safety" is sponsored by the American Trucking Associations.
En route to his title, Krites has logged 31 years as a driver, with more than 3 million miles behind the wheel. Krites began competing in his state truck driving championships in 2002, and this is his first trip to the National Truck Driving Championships. The contestants were the state champions in nine truck types from all 50 states. Collectively, they have driven more than 581 million accident-free miles.
In their respective classes, drivers tested their expertise in the driving skills they use daily. The competition course inside the Greater Columbus Convention Center challenged their knowledge of safety, equipment and the industry. The skills course tested drivers' ability to judge distances, maneuver tight spaces, reverse, park and position their vehicle exactly over scales, before barriers or around curves.
"The National Truck Driving Championships showcase the industry's commitment to safety," said Bill Graves, ATA president and chief executive officer. "I applaud all the competitors for their efforts in making our highways safe, and congratulate Carl for demonstrating how a dedication to safe driving skills can make you a Grand Champion."
Krites also won the individual tank truck driving competition. Joining Krites as champions in their respective classes:
Straight Truck: Scott Watts, FedEx Express (Anchorage, Alaska)
Three-Axle: Heladio Fernandez, FedEx Freight (Portland, Ore.)
Four-Axle: Jason Matte, FedEx Freight (Richland, Miss.)
Five-Axle: Steve Elliston, Wal-Mart Transportation (Sparta, Mich.)
Sleeper Berth Class: Bruce Quaal, YRC Freight (Farmington, Minn.)
Twins: Don Logan, FedEx Freight (Eskridge, Kan.)
Flatbed Class: John Smith Jr., FedEx Ground (Mooreville, Miss.)
Tank Truck Class: Carl Krites, Con-way Freight (Wapakoneta, Ohio)
Step Van: Sean Saxon, FedEx Ground (Mesa, Ariz.)
Krites succeeds Dale Duncan, a professional truck driver with Con-way Freight, as the National Grand Champion.
Joseph Hicks, a driver for Con-way Freight from Johnston, Rhode Island, was named 2010 Rookie of the Year after competing in the Three-Axle division.
The Oregon state truck driving championship team won honors as the highest-scoring state team.