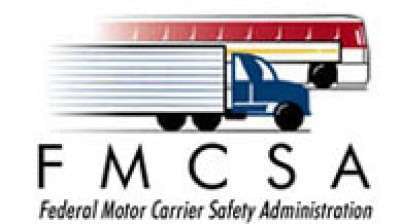 The Federal Motor Carrier Safety Administration has announced its plans to eliminate the "registrant-only" U.S. Department of Transportation number as part of the Performance and Registration Information Systems Management (PRISM) program. FMCSA originally developed the concept of a "registrant-only" USDOT number to identify registered owners of commercial motor vehicles (CMVs) that are not motor carriers, but lease their CMVs to entities that are motor carriers.
FMCSA today, Aug. 9, announced through a Federal Register notice that it has concluded that registrant-only USDOT numbers are being used differently from what the agency intended and thus the practice of issuing registrant-only numbers to entities that are not motor carriers is having an adverse affect on FMCSA's ability to track motor carriers' safety violations.
A registrant-only USDOT number did not authorize a non-motor carrier to operate in interstate commerce, and no safety events were to be assigned to it. However, FMCSA found that in numerous cases, law enforcement personnel were presented a registrant-only number during inspections and crash investigations; as a result, data that should have been assigned to the record of the motor carrier operating the CMV were assigned erroneously to the registrant-only DOT number. An FMCSA analysis in 2009 found that more than 35,500 (18 percent) of the more than 200,000 registrant-only records in MCMIS contained crash and inspection activity that should have been recorded on the lessee's motor carrier record.
FMCSA determined that placement of this information on a registrant-only record adversely affects the accuracy of its safety monitoring system, and that motor carriers that use registrant-only numbers improperly can evade FMCSA oversight, including compliance reviews and new entrant program audits. In addition, if safety events are not attributed properly to the motor carriers operating CMVs, FMCSA found it couldn't factor those events into the motor carriers' safety ratings.
FMCSA says it will maintain all existing numbers of non-motor carrier registrants as dormant registrant-only USDOT numbers. The effective date of the change is Sept 1.