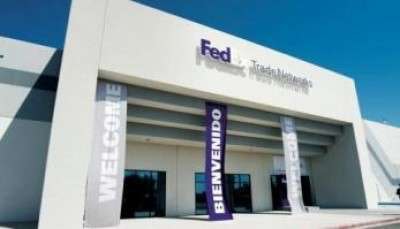 FedEx Trade Networks, an international ocean and air freight forwarder subsidiary of FedEx Corp., announced that it has opened additional offices in Rotterdam, Netherlands, and Hamburg and Frankfurt, Germany. Since initiating its worldwide expansion plan in 2008, the Memphis-based freight forwarder has opened a total of 28 new freight forwarding offices throughout Asia, Europe, the Middle East, Africa and Latin America, in addition to more than 60 locations in the United States and Canada.
"Rotterdam and Hamburg are two of Europe's largest seaports, and Frankfurt serves as an important air cargo gateway to Central Europe," says Fred Schardt, president and chief executive officer of FedEx Trade Networks. "With our new offices in these key markets, we continue to provide our growing customer base with the service and operational support they need and the expertise they require."
The addition of offices in Rotterdam, Hamburg and Frankfurt is the latest step in a global expansion in which FedEx Trade Networks is establishing operations in some of the world's most significant freight forwarding markets. Rotterdam is Europe's largest container port and enables significant intra-European and intracontinental trade. Hamburg is situated strategically on the Elbe river shipping channel and is a vital transshipment center for cargo arriving from or destined for Asia. CargoCity Frankfurt is one of the world's top 10 airports in terms of freight volume and has emerged as one of the world's top cargo hubs.
The office in Rotterdam is the second FedEx Trade Networks office to open in the Netherlands. The company also has an office in Amsterdam, which serves as its Europe, Middle East, and Africa (EMEA) headquarters and accommodates its air freight forwarding operations.
The newest operations in Rotterdam, Hamburg and Frankfurt join a growing global network of company-owned offices for FedEx Trade Networks. Other locations include the United Arab Emirates, Poland (Gdynia and Warsaw), Belgium, United Kingdom (Manchester and London), France, India (Mumbai and Chennai), Mexico, Brazil, Singapore, Taiwan, Hong Kong and the Chinese cities of Shanghai, Beijing, Guangzhou, Shenzhen, Qingdao, Tianjin, Xiamen, Dalian and Ningbo. The company also has a representative office in Vietnam.