ATA objects to HOS documents policy
Group asks court to resume lawsuit proceedings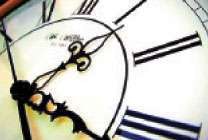 The American Trucking Associations last month asked a federal appeals court to resume consideration of its lawsuit to force the Federal Motor Carrier Safety Administration to issue long-overdue regulations governing supporting documents for hours-of-service compliance. On July 22, ATA told the U.S. Court of Appeals for the District of Columbia Circuit that settlement discussions have been unsuccessful and that FMCSA's apparent attempt to resolve ATA's concerns actually has created more – not fewer – uncertainties for carriers. Nor has FMCSA committed to a specific date for a rule, ATA notes.
ATA's court filing followed its request earlier last month that FMCSA stay a new policy on supporting documents pending revisions the association proposes. Although the agency did not respond, it implicitly disregarded ATA's request by notifying the court that it had adopted the policy, which addresses retention of documents and the use of electronic mobile communication/tracking technology as an alternative to certain documents.
ATA cites procedural flaws, increased costs.
In comments on the policy, which was published June 10 and made effective July 12, ATA said it had serious concerns with portions of the guidance "that we believe depart substantially from prior agency policy and go well beyond the bounds of what the agency may do in guidance."
ATA's primary concern is a statement in the guidance that carriers using electronic communication and tracking systems are "expected" to use the information and records from these systems in their hours-of-service oversight activities. The mandate departs from FMCSA's longstanding regulatory directive – confirmed even in the June 10 policy notice – that the applicable regulation speaks only of document retention and does not mandate the use of any particular document or set of documents in carrier log-verification efforts, ATA said. "Therefore, for the first time, this guidance proposes to create a use requirement that will greatly affect motor carriers' substantive rights and which could significantly increase their compliance costs."
FMCSA can require motor carriers to use a particular supporting document in their hours-of-service oversight only through a proper rulemaking process, ATA said in its comments on the policy. The agency should amend the guidance to state that the use of data from electronic tracking systems in motor carriers' oversight activities remains only one of the options available to motor carriers to fulfill their oversight responsibilities, the association said.
ATA also objects to the policy's apparent mandate that carriers use data even from nonqualifying systems to verify hours compliance. In effect, FMCSA expects "that carriers must somehow use what the agency regards as unqualifying and perhaps untrustworthy information in their HOS oversight systems."
Another problem is FMCSA's declaration that carriers using electronic communications and tracking data in their oversight activities can't challenge the accuracy of a particular record. "Simply put, these systems are not perfect; they are sometimes subject to drift, synchronization and other problems," ATA said. Carriers must be free to exclude data they believe to be inaccurate and to defend that determination in a compliance review, it added.
Finally, ATA argued that FMCSA still requires carriers not using qualifying tracking systems to retain too many records. For each type of record, the association suggested that the agency consider whether it will allow carriers and FMCSA to verify the accuracy of records of duty status and whether it can be retained at a reasonable cost.
For FMCSA's policy and comments filed by ATA and others, go to www.regulations.gov and search FMCSA-2010-0168.
IN BRIEF
* The California Air Resources Board is mulling changes to its regulations aimed at reducing greenhouse gas emissions from certain heavy-duty vehicles. Changes include additional phase-in for large fleets, more flexibility for fleets to report, a storage trailer exemption, clarification of the drayage exemption and clarification of whether modifications to SmartWay-verified equipment will comply. More information is available at www.arb.ca.gov/truckstop.
* The American Association of State Highway and Transportation Officials issued a report concluding that a crisis looms in all modes of freight transportation due to greater demand and an anticipated lack of infrastructure investment. Among its conclusions are that in 10 years, there will be 1.8 million more trucks on the road than today. For a copy of the report, "Unlocking Freight," go to https://www.expandingcapacity.transportation.org/.
* According to a 2010 environmental survey by PHH Arval, almost half of fleets – 49 percent – are measuring emissions, compared to only 28 percent two years ago. For more details, go to www.phharval.com/greensurveyresults.
* UPS expanded its carbon neutral shipping program to 35 countries and territories across Europe, Asia and the Americas.
* Con-way Freight expanded its relationship with Caterpillar Logistics Services Inc. to provide all less-than-truckload freight carriage for Cat Logistics from 27 U.S. states, as well as service into and out of Canada and Mexico.
Trucking jobs continue upward trend
The for-hire trucking industry added jobs for the third consecutive month in June, according to preliminary figures released last month by the U.S. Department of Labor's Bureau of Labor Statistics. Payroll employment was up 1,000 over May, but BLS also revised May figures upward by nearly 4,000. Combined with strong gains in April, payroll employment in trucking is up 8,800 jobs since March, according to preliminary BLS numbers.
The trucking industry is still chipping away at big job losses in the last half of 2009. The number of trucking jobs was down 24,000, or 1.9 percent, in June compared to June 2009, according to the latest BLS numbers. Payroll employment was 1.236 million jobs – down 217,200, or 14.9 percent, from peak trucking employment in January 2007.
The BLS numbers reflect all payroll employment in for-hire trucking, but they don't include trucking-related jobs in other industries, such as a truck driver for a private fleet. Nor do the numbers reflect the total amount of hiring since they only include new jobs, not replacements for existing positions.
Nationwide, the same factor that drove the recent surge in jobs led to a sharp reversal. Nonfarm payroll employment fell by 125,000 due to the loss of 225,000 temporary hires for the 2010 Census.
Pilot, Flying J complete merger
Nearly a year after the deal was first struck, the merger of Pilot Travel Centers LLC and Flying J Inc. was completed July 1, creating a network of more than 550 interstate travel centers and travel plazas for professional drivers and traveling motorists. The new company, to be called Pilot Flying J, now operates in 43 states and six Canadian provinces and employs more than 20,000 people. It is one of the 10 largest privately held companies in the United States. Pilot now accepts the TCH card, and Flying J now accepts Comdata cards.
Citing concerns over the combined network's ability to raise fuel prices, the Federal Trade Commission is requiring Pilot to sell 26 locations to ensure competition. Pilot has agreed to sell the travel centers to Love's Travel Stops and Country Stores.
After the Pilot Flying J merger was completed last month, Pilot sold Flying J's Scan & Go assets to Pegasus TransTech, which will deploy Transflo Express truckstop scanning at all 180 Scan & Go Express locations in the United States and Canada.
Diesel Super Show Coming to Charlotte
Trucking and construction industry personnel and enthusiasts will find plenty to see and do Oct. 8-9 during the inaugural Charlotte Diesel Super Show at the Charlotte Motor Speedway z-Max Dragway in Concord, N.C. Produced by Randall-Reilly Business Media and Information, the show will feature industry-related displays, truck drag races and the Custom Rigs Pride & Polish truck beauty contest, where contestants will compete for cash, prizes and bragging rights. Attendees also can register to win a free 150 mph ride around the Charlotte Motor Speedway track in a real NASCAR racecar. For more information, go to www.dieselsupershow.com.
Panel to explore changing roles of fleets, partners
How fleets spec, buy, use and service equipment will change dramatically in the coming decades, driven by increasing environmental and safety regulations, expanded use of telematics and more robust communication needs. During "Trucking 2020: The changing roles of OEMs, suppliers, dealers and fleets," four key executives will explore their shifting relationships and offer insights into what the future may hold.
Moderated by Stu MacKay, president, MacKay and Co., the panel will feature:
• Scott Kress, vice president of sales, Volvo Trucks North America;
• Joe Plomin, vice president of trucks, ArvinMeritor CVS;
• Rusty Rush, president and chief executive officer, Rush Enterprises; and
• Jim O'Neal, president, O&S Trucking.
Scheduled for Wednesday, Aug. 25, at 4:30 p.m., the panel will be a highlight of the Commercial Vehicle Outlook Conference, a new event produced by CCJ, Randall-Reilly and the Heavy Duty Manufacturers Association. Held at the Dallas Convention Center Aug. 25-26 – the day prior to and the opening day of the Great American Trucking Show – CVOC will provide critical information for all segments of the commercial fleet business, including fleet executives, truck OEMs, part and component suppliers, truck dealers, distributors, maintenance and repair specialists and owner-operators.
Registration begins at 11 a.m. Wednesday, followed by a networking lunch. A networking reception will be held immediately following the program on Wednesday. The conference ends at noon on Thursday when the Great American Trucking Show opens. The event is sponsored by Castrol, Kenworth, O'Reilly Auto Parts, Paccar Engine, Paccar Parts, Peterbilt, Utility Trailer and Volvo Trucks North America.
For conference fee and registration details, go to www.ccjdigital.com/cvoc, call 888-349-4287 or e-mail https://www.overdriveonline.com/. n