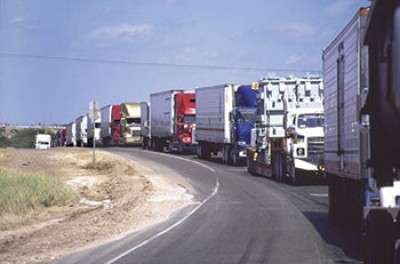 The Mexican Government this week announced its decision to implement changes to its tariffs on U.S. products due to the ongoing cross-border trucking dispute between the two countries.
In March 2009, Mexico applied a first round of tariffs on 89 U.S. products, including vegetables, wine, juices, sunglasses and toothpaste. This week's announcement indicated Mexico's intention to add several products and reduce or eliminate duties on several others, for a total of 99 products. Mexican officials have not provided a list of those products, but are expected to do so later this week.
"We are disappointed that the Mexican government has announced its intention to impose duties on additional U.S. products related to the cross-border trucking dispute between our countries," U.S. Trade Rep. Ron Kirk said. "Mexico is an important U.S. export market, and President Obama understands the economic pain that these tariffs cause for American farmers, companies and workers."
Kirk said that President Obama's direction, he and U.S. Transportation Secretary Ray LaHood are working with other agencies and stakeholders in Congress seeking to resolve the issue in a way that addresses safety concerns and upholds U.S. trade obligations with Mexico under the North American Free Trade Agreement.
"We are committed to continuing to work with members of Congress and our counterparts in Mexico to resolve the dispute and end these duties," Kirk said.
The Teamsters said Mexico is imposing new import tariffs on pork, oranges, grapefruit, pistachios, chewing gum, cheese and ketchup, citing a Mexico official who declined to be identified because he wasn't authorized to speak on the subject. The U.S. National Pork Producers Council also said in an e-mailed statement that pork will be added to the list of products facing tariffs.
"Mexico's retaliation against U.S. pork will have negative economic consequences for America's pork producers," said Sam Carney, president of the pork council. "We are extremely disappointed that our top volume export market has taken this action."