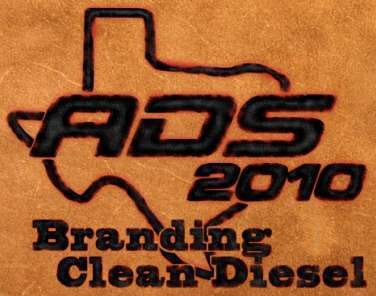 The Association of Diesel Specialists announced that its recent 54th annual meeting – the 2010 ADS International Convention and Tradeshow in Grapevine, Texas – drew record attendance with 650 participants.
The meeting, themed "Branding Clean Diesel," included seminars, workshops, technical training, panel discussions and networking events. Educational seminars included presentations by several industry manufacturers, a representative from the Diesel Technology Forum and technical discussions on turbochargers and hydraulic hybrid solutions.
Chuck Hess, vice president of H.G. Makelim Co., a San Francisco-based provider of power products throughout the western United States, was elected ADS president. Over the course of Hess's 40-year career, he has held various board positions for several trade associations and has served as ADS treasurer since 2006.
Other ADS officers include vice president Andy Girres, owner of Diesel Specialties Inc. in Sioux City, Iowa; secretary Carl Fergueson, general manager of Taylor Diesel Group in Nashville, Tenn.; and treasurer Chuck Oliveros, president of Williams Diesel Service, Inc. in Ocala, Fla.
At the start of the convention, attendees took a moment to remember founding member and first ADS President Herbert Wittersheim, who passed away July 25 at the age of 89. The 2010 ADS Convention marked the first ADS Convention that Wittersheim missed.
Next year's show is scheduled for Aug. 2-6 at the Wynn Las Vegas in Las Vegas, Nev.