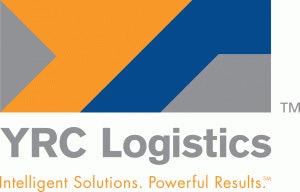 MIQ Logistics, formerly known as YRC Logistics, has chosen logistics veteran Joey Carnes as chairman and chief executive officer of the Overland Park, Kan.-based company. Carnes, will work closely with Chief Operating Officer John Carr, the former president of YRC Logistics.
Carnes, former CEO of global supply-chain company BAX Global Inc., started at BAX in 1999 and helped oversee its integration with Schenker AG after BAX's 2006 purchase by Deutsche Bahn AG. Before BAX, he worked 12 years as executive vice president with Fritz Cos., which grew to $1.2 billion in global revenue.
"MIQ Logistics has the global, transportation and distribution service capabilities to create value for clients virtually anywhere in the world," Carnes says. "With the support of Austin Ventures, we have a unique opportunity to capitalize on the growth potential available in today's market."
YRC Worldwide Inc. earlier this week finalized the sale of most of its logistics business to Austin Ventures for $38.7 million.