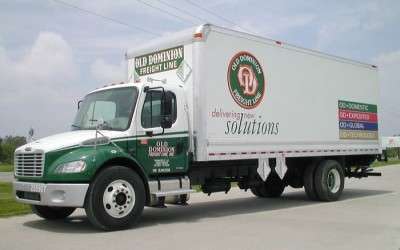 Old Dominion Freight Line announced that certain officers and directors and other nonexecutive Congdon family shareholders have adopted prearranged stock trading plans in accordance with Rule 10b5-1 of the Securities Exchange Act of 1934, as amended, and Old Dominion's insider trading policies regarding stock transactions. Sales of stock under the plans are intended to diversify each individual family member's holdings and to help meet estate and tax planning goals.
Rule 10b5-1 allows directors, officers and other persons who are not in possession of material nonpublic information to establish stock trading plans for the orderly sale of predetermined amounts of securities over a specified period of time at predetermined prices. Once the trading plans are entered into, the individuals retain no discretion or control with respect to the timing of the potential sales of securities pursuant to the plans. By arranging to sell securities through these prearranged plans, they can avoid concerns about whether they were in possession of material nonpublic information at the time that any securities are sold pursuant to the plans.
Directors and officers of Old Dominion who adopted prearranged stock trading plans include Earl E. Congdon; John R. Congdon; David S. Congdon; and John R. Congdon Jr. Under the trading plans and subject to certain conditions and restrictions, up to an aggregate of 839,733 shares of Old Dominion stock may be sold by the four officers and directors, which represents 11.1 percent of their collective holdings and 1.5 percent of the nearly 56 million shares of Old Dominion stock currently outstanding. No single officer or director intends to sell through the plans more than 12.4 percent of the Old Dominion shares he currently owns.
Subject to satisfaction of certain conditions, sales under the trading plans may commence in September and are expected to be completed by Dec. 31. Any sales executed under the provisions of the trading plans will be reported in Form 144 and Form 4 filings with the Securities and Exchange Commission as required by applicable securities laws.