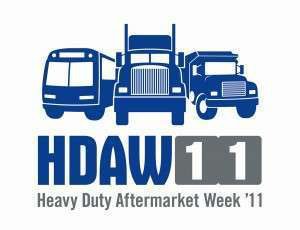 The organizers of Heavy Duty Aftermarket Week announced that Dr. Martin Regalia, senior vice president and chief economist with the U.S. Chamber of Commerce, will provide his insights on the forces impacting the economy in the opening general session at Heavy Duty Aftermarket Week '11.
"Dr. Regalia is adept at explaining complex economic concepts in layman's terms," says Dave Willis, co-chair of the event. "Attendees can look forward to an up-to-date clear-eyed view of everything from banking and credit markets to unemployment figures to interest rates, inflation and more. He will provide insight as to what to expect in the future – and how it will impact your business."
Regalia's presentation will cover the current economic forces impacting the American economy and how they will impact the heavy-duty aftermarket business. HDAW '11 will be held Jan. 17-20, 2011, at the Mirage in Las Vegas.