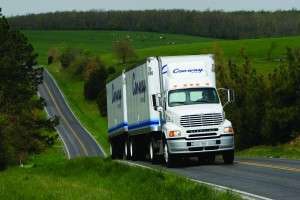 Con-way Inc. announced that Edith R. Perez has been named to the board of directors, effective immediately, increasing Con-way's board to 11 members. Perez has been with the law firm of Latham & Watkins for more than 25 years, is a partner in the firm's Los Angeles office and is a member of its finance department.
"We are pleased to have Edith join our Board," says Douglas W. Stotlar, Con-way's president and chief executive officer. "She is a highly respected attorney whose expertise and diverse experience are an excellent complement to our current board. We welcome her counsel and insight as we continue to position Con-way as a leader in freight transportation and global supply chain services."
Perez has extensive experience representing national and international clients in financing, real estate, land use, mergers and acquisitions and general corporate transactions. Her work has involved a variety of industries including hotel and resort, healthcare, telecommunications, aerospace and commercial real estate development.