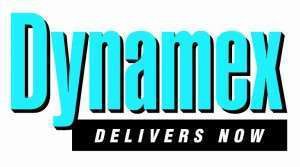 Several law firms announced over the weekend that they have commenced investigations into possible breaches of fiduciary duty and other violations of state law by members of the board of directors of Dynamex Inc. in connection with their efforts to sell Dynamex to Greenbriar Equity Group. Under terms of the transaction announced Friday, Oct. 1, Dynamex shareholders would receive $21.25 in cash for each share of Dynamex common stock they hold.
Robbins Umeda says its investigation concerns whether Dynamex's board undertook a fair process to obtain fair consideration for all shareholders of Dynamex, particularly whether the company's board breached its fiduciary duties to Dynamex shareholders by failing to adequately shop the company before entering into the transaction with Greenbriar.
"Notably, just two weeks ago on September 17, 2010, at least one financial analyst projected a target price for Dynamex shares of $22.00," the law firm says. "Additionally, should Dynamex receive a higher offer, the fee for terminating the current merger agreement could be as high as $6.3 million."
Levetown & Jenkins quoted similar numbers in announcing its investigation as to whether the proposed acquisition properly values Dynamex, whether the Dynamex board engaged in a fair process to obtain adequate consideration for all of the company's shareholders, whether the transaction undervalues the company to the detriment of its shareholders and, if so, the extent to which the company is undervalued in the proposed transaction.
Similarly, Goldfarb Branham says it is investigating the board due to its attempt to sell the company to Greenbriar "by a potentially unfair price and process. … Our investigation concerns whether Dynamex's board undertook a fair process to obtain fair consideration for all shareholders of Dynamex." Kendall Law Group, Jonathan M. Stein, Levi & Korsinsky and Briscoe Law Firm also have announced similar investigations.
Greenbriar is a transportation and logistics-focused private equity firm with $1.5 billion of capital under management. The transaction, with a value of about $210 million, was approved unanimously by the Dynamex board. The merger consideration represents a premium of about 39.3 percent over the Sept. 30 closing price of Dynamex and a 58.4 percent premium over the average closing price for the 30 trading days prior to Oct. 1. Following completion of the proposed transaction, Dynamex will be wholly-owned by affiliates of Greenbriar and no longer will trade publicly.
"We are pleased to reach agreement on a transaction with Greenbriar that we believe provides significant value to our stockholders," says James Welch, chief executive officer. "Greenbriar is a growth-oriented industry-focused investment firm that will support the team at Dynamex as we continue to execute our strategy. A partnership with Greenbriar will provide continuity for Dynamex employees and customers as well as access to capital and other strategic resources that we can leverage to accomplish our long-term initiatives."
Dynamex says that under terms of the agreement, the company and its advisers are permitted to solicit and consider alternative proposals from third parties for a period of 40 days following the date of the merger agreement. In addition, Dynamex may, at any time, subject to the terms of the merger agreement, respond to unsolicited proposals.
"We are delighted that the board of Dynamex has approved this transaction," says Jill Raker, managing director of Greenbriar. "We have known James Welch and have admired the company for some time. We look forward to supporting the entire Dynamex team as they continue to provide solutions for their customers."