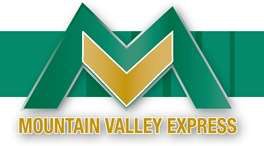 Mountain Valley Express, a privately held less-than-truckload company, announced the scheduled opening this month of its newest service center, located in West Sacramento, Calif. According to the company, reducing stem times will result in more flexible pickup-and-delivery times, and the service optimization the Sacramento service center will provide will benefit all service centers throughout the system. Additional points will be added to California's famous wine country.
"MVE finds itself in a strong growth position," says Scott Blevins, president of Mountain Valley Express. "With a reduction in our competitors and our membership into The Reliance Network, this newest growth opportunity is urgently needed."
Mountain Valley Express provides direct load service between service centers in California, Nevada and Arizona. Through a partnership with The Reliance Network, Mountain Valley Express has the capability to service the entire North American continent.